At the previous meeting, on Thursday night, the applicant and supporters of the application addressed the appeals board.

Monday's meeting brought the thoughts and feelings of those in opposition.

Farmer Blaine Olson was the first to speak. Olson and his family run a show-pig farm on 920th Avenue, less than a mile away from the land in question.

Olson addressed the issue of the de-watering of wells that may occur if a mine is built in that area. Olson referenced a conversation he had previously with George Roadcap of the Illinois Water Survey. Roadcap informed Olson that should his well run dry, options for getting more water are severely limited. Olson would likely have to find a way to get city water running to his property.
Olson also addressed the notion that excess water may benefit crop growth. However, Olson also referenced the 2009 growing season, which was a record-setting wet year. The crop output in 2009 was four times worse than this year, when the crop suffered a drought through the growing season.
Olson also commented on the issue of traffic on the nearby roads. He worries that traffic figures will be much higher than previously estimated, as the plant in question that would be built will be more efficient and possess a larger rock crusher. Therefore, more trucks could enter and exit, each carrying more rocks.
Furthermore, the intersection used by the trucks would likely not be safe. Olson has spoken in passing with county road commissioners, and he has suggested that a new intersection, a four-way stop or even a traffic light could be used to improve the traffic flow and provide a safer area.
Olson also pointed out that the intersection in question is the only access point to that area of the county, and residents there would face such traffic every time they wanted to leave from or drive to their home.
Olson commented on the involvement of Hanson Material Services, the company Muck has been working with on this application. Olson spoke with a Hanson representative recently.
"That person told me that they were very aware of the concerns of my family," said Olson.
Olson was told that in a typical situation, Hanson would have already begun addressing these issues in anticipation of possible problems. However, a definite contract has not been worked out, and because of legal advising from within the company, Hanson cannot even be present at an appeals board meeting, let alone talk with individuals. Typically, Hanson begins to work with people in Olson's situation before the rezoning is even applied for.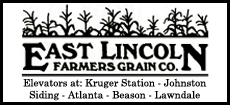 Olson finished by saying that he is not opposed to a quarry coming to Logan County; he is opposed to the way the situation is being handled, and he would ask that people put themselves in his shoes.
Todd Turner, Olson's attorney, commented on the land in question, saying that the Logan County Comprehensive Plan states nothing about the land being used in such a manner. Turner also mentioned that he believes the experiences of past neighbors of the previous mine should not really be considered relevant.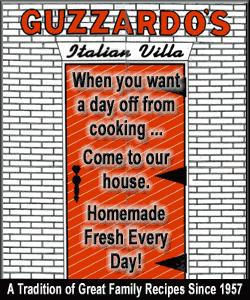 "Those persons are free to choose where they want to live," said Turner, referring to past neighbors. Olson and his family do not have the capability to move away from the potential quarry, and they moved into the area with the idea that they could live in an agricultural area.
Furthermore, saying that past neighbors had no problems with the quarry is misleading, as different people have different takes on such matters.
Turner's biggest concern is the lack of a solid commitment from Hanson or any other mining company. Turner is also concerned that Muck's answers may not be completely accurate, as he is not an employee of that company; he is only working with them on the application.
"We don't really have answers we can rely on," said Turner.
Another concern of Turner's is the lack of land ownership by Hanson. Currently, the plan is for Muck to lease the land to the company.
Should Hanson back out of the lease, or if Muck should sell the land while they are present, or if a new company should buy Hanson out, the instability that could result is very unsettling to imagine.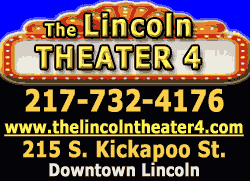 Turner proposed that any ordinance passed concerning this application should contain a list of agreed-upon terms. These terms would guarantee that whatever mining company is involved would address the issues of the opposition in the future, should those issues arise. In other words, Turner suggests that the parties involved put an agreement in writing for future reference.
The debate went on for over three hours on Monday evening. Other concerns addressed by opposition include how mining might affect water availability and natural gas presence.
The remainder of Monday evening's discussion will be continued in tomorrow's edition of LDN.
All parties either in favor or opposed were allowed to speak in full to the issue. Due to time constraints, an extension was set for Tuesday evening.
At the opening of Tuesday's meeting, Muck said he had been in discussions with Hanson all day. He believed he could get the company to commit to some contracts and requested a delay in the decision of the appeals board.
The board agreed to the delay and will reconvene on Dec. 10.
Members of the zoning appeals board present were chairman Doug Thompson, Dean Toohey, Rick Sheley and Wilbur Paulus. Zoning officer Will D'Andrea was also present.
[By DEREK HURLEY; LDN]
Past related articles