The result left anti-nuclear proponents in shock Monday, struggling to understand how the Liberal Democratic Party not only won, but won in a landslide.
The LDP grabbed 294 of the 480 seats in the lower house, while the ruling Democratic Party dwindled to a fraction of its pre-ballot presence, at 57 seats, down from 230.
The Tomorrow Party, which ran on a strong anti-nuclear platform, fizzled out, ending up with just nine seats in Sunday's vote.
The sharp rejection of the ruling party and comeback by the better organized Liberal Democratic Party, which had ruled almost non-stop for the last half century before being deposed in 2009, stunned many who expected profound change after the meltdowns and explosions at Fukushima Dai-ichi nuclear plant that followed the March 11, 2011, earthquake and tsunami.
Some voters put recovery efforts -- both for the disaster-hit area and for the economy -- as the top priority. Mihoko Terada, a 40-year-old mother of two in the disaster-struck area of Sendai, cast her ballot for the LDP, partly because she was fed up with the Democrats' bumbling along on recovery efforts, but mainly because it looked like the lesser of evils -- and the more professional politicians.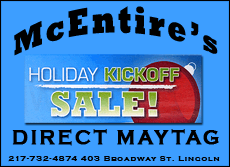 "I didn't go for any ideals. I went for the party that I could realistically see as getting something done for recovery," she said, while acknowledging she was worried about radiation and nuclear plants. "This is not about what intellectuals think. Reality is very different."
Anti-nuclear voters didn't act as a cohesive group compared to the Liberal Democrats or the Komeito, a Buddhist-backed party that is expected to continue its longtime coalition with the LDP. The two now control a two-thirds majority in the lower house, allowing them to override the less powerful upper house to pass legislation.
According to the Sankei newspaper on Monday, that resulted in the number of pro-nuclear power lawmakers in the lower house rising to 346 from 132 before the election, while those opposed shrank to 123 from 339.
In some districts, the several candidates opposed to nuclear power totaled more votes together than did the LDP candidate, but none on their own got more than the LDP candidate.
Hiroshi Izumi, a politics expert, said that public support for the LDP did not increase from the last election, but votes were just splintered much among other parties.
"The election system isn't set up to reflect public opinion at all," he said.