CLASSIFIED ADS
---
PUBLISHER'S NOTICE
Federal and state laws prohibit employment advertisements that express a discriminatory preference on the basis of race, age, sex, color, national origin, religion, handicap, or marital status.
Lincoln Daily News will not knowingly accept advertising for employment which is in violation of these laws. Our readers are informed that employment offerings advertised are available on an equal opportunity basis.
---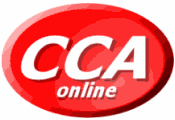 COMPUTER TECHNICIAN, FT, Immediate opening Monday – Friday, occasional weekends and occasional on-call. Responsibilities include but are not limited to: computer programming, server configuration and maintenance, both Linux and Microsoft; installation, maintenance of wireless internet systems; computer skills in both Apple and Microsoft universes, and skilled at customer support both onsite and via telephone for email, computer and network problems. A candidate must have excellent documentation and people skills. Send or bring resumes to:
CCAonline, Inc.
601 Keokuk St.
Lincoln, IL 62656
A brief Technical Assessment available at http://reference.lincolndailynews.com/TECH_ASSESSMENT.pdf
should be filled out and accompany your resume.

---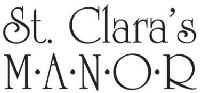 AVAILABLE
DIRECTOR OF NURSING
Are you a Long Term Care nurse who is looking to advance? If so, then we have the position for you!
St. Clara's Manor is a wonderful licensed, skilled nursing facility with a very energetic team of caregivers dedicated to quality service.
We are looking for a strong RN who can serve as our Director of Nursing. T
he right candidate must possess strong interpersonal skills, have the proven ability to solve problems effectively, be compassionate, and have a dedication to customer satisfaction.
This is a career/management opportunity with a great compensation and benefit package.
Please apply online or send resume to:

St. Clara's Manor
Attn: Mike Eads
200 5th Ave.
Lincoln, IL 62656
www.HeritageOfCare.com

Send a link to a friend
---
Full-time Position available as District Bookkeeper

Start date Monday, April 1, 2013
Salary to be regionally competitive

Application and resume are to be submitted
by Wednesday, January 2, 2013 to:
Todd Hamm, Superintendent
Mt. Pulaski Community Unit School District #23
119 N. Garden St
Mt. Pulaski, IL 62548

Send a link to a friend
---
<![if !vml]>

<![endif]>
Swine
Management, LLC
Assistant Swine Farm Manager
Professional Swine Management, LLC, a well established swine production management company, is seeking an Assistant Manager for a swine farm located just outside Lincoln, Illinois.
We prefer someone with a minimum of 2 years farrowing and management experience. Candidate must possess the spirit of team collaboration, commitment to a long term career, enthusiasm, motivation, and a thirst for advancement & development.
We have a vested interest in providing you with a challenging & rewarding career. Progressive compensation scale, time off, retirement and insurance benefits offered.
Come blaze your career path with us!
Contact HR at 217-357-8301
or fill out an application
online at www.psmswine.com.

Send a link to a friend
---
---