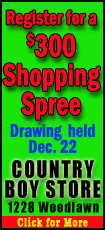 The Liberal Democratic Party, which led Japan for most of the post-World War II era until it was dumped in 2009, won 294 seats in the 480-seat lower house of parliament in Sunday's nationwide elections, the party said.
With the elections over, a vote among the members of parliament to install the new prime minister is expected on Dec. 26. Abe, who was prime minister for a year in 2006-2007, is almost certain of winning that vote because the LDP now holds the majority in the lower house.
Abe, who would be Japan's seventh prime minister in 6 1/2 years, will likely push for increased public works spending and lobby for stronger moves by the central bank to break Japan out of its deflationary trap.
Stock prices soared Monday to their highest level since April, reflecting hopes in the business world that the LDP will be more effective in its economic policies than the outgoing Democrats were.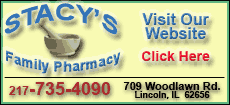 Abe told a packed news conference Monday that Japan is facing a series of crises -- from the weak economy to security issues to reconstruction after the tsunami disaster.
"Our mission is to overcome these crises," he said.
He said his party's victory was less a vote of confidence from voters and more a repudiation of the "mistaken leadership" of the Democrats.
"The public will be scrutinizing us."
He said he would like to meet with President Barack Obama in late January or early February to strengthen the Japan-U.S. alliance.
Chinese bloggers, meanwhile, reacted with scorn to the LDP's victory, with many concentrating their fire on Abe, a China hawk. Chinese micro-blog sites Monday were full of anti-Abe comments, with some calling for a boycott of Japanese goods.
The countries are embroiled in a territorial dispute over a cluster of uninhabited islands in the East China Sea controlled by Japan but also claimed by China and Taiwan. During the two-week campaign leading up to the election, Abe took a rather tough line toward China, promising to defend Japan's "territory and beautiful ocean."
On Monday, Abe called for improved ties with Beijing while stressing the islands are an integral part of Japan's territory and that there was "no room for talks" over their sovereignty.
"As with many cases, issues arise with countries that share borders, and what is important is how each nation keeps these issues under control. I feel we need wisdom so that the political issues or problems do not extend to economic problems," he said.
"Although we are not in a situation where I can immediately visit China or have bilateral talks, first and foremost, we will persistently continue with our dialogue with China and hope to improve relations between the two countries," he said.