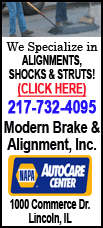 Among the items on the council's "to do" list Monday was a public hearing of the licensing board in regard to permitting a second taxi service to come into the city of Lincoln.

According to city ordinance, cab companies have to have a city license to do business in town. In order to get that license, a public hearing is required in which the petitioner for the license must present evidence that there is a need for the service in the city.

Eric Stillwell of A Green Cab, from the Taylorville area, was the first to speak at the hearing, repeating much of what he had said to the council at last week's workshop meeting.

He told the council that having a second cab company in the city would benefit its residents in that it would make for greater availability of service. He noted that if the other cab company were busy, residents would have a second option.

He also noted that his service will run 24 hours a day, seven days a week.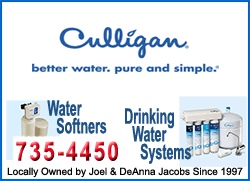 Alderwoman Kathy Horn asked if the cab employees would be local. Stillwell said that the first employee would be a manager who would live in Lincoln. He said the drivers hired would be local.
Stillwell noted that hiring local made the greatest sense as they would be people who are known to the residents and who know the city.
Police Chief Ken Greenslate asked if Green Cab did background checks on its employees. Stillwell said they do the background checks that are required by their insurance, which primarily involves what would appear on their driving record.
He noted, however, that in the other cities where they operate, they work with local police departments to find out if the people they are hiring are not folks who have a bad record locally.
Also on hand for the hearing was Michelle Squaire of American Cab Co. American Cab is currently the only taxi service in Lincoln. In addition to the cab company, Community Action in Lincoln also operates a tri-county public transportation service.
Squaire said that currently there is no need for another taxi service. She said her company has two cabs available at all times and rarely uses the second one.
She said from looking at her call figures, the cab company averages one fare an hour. She noted as an example of the low demand that last Friday night the company had three fares in nine hours.
Squaire told the council that with the public transportation available, the demand for taxis is dropping. She said the public transportation program was not required to license with the city in order to operate, and they don't adhere to standard rates. Their standard fee is $2 per ride.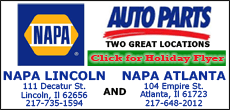 She finished by saying that she and her husband, Randy, love Lincoln. Randy has lived in Lincoln his entire life, and she has lived here most of her life. She said American Cab offers clean, safe rides to local residents seven days a week, and that bringing in a second cab company will hurt them.
Stillwell returned to the podium and first said to Squaire: "We don't want to put you out of business, and we, too, have cabs in towns were there is public transportation, and it hurt us in those towns, too."
Stillwell then pointed out that American Cab does not run 24 hours a day, but his company does.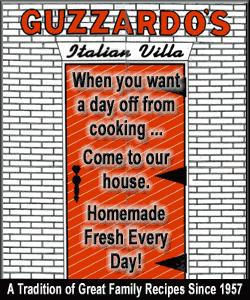 Later Squaire would respond to that statement by saying that they had found there was very little demand for a 24-hour service. She also said that because the employees are not paid at a high rate, it is hard to find anyone who will do that overnight service.
She said they keep the cabs running until 11 p.m. through the week, and on Friday and Saturday nights they run until 2 a.m. because of the hours kept by local bars.
When the hearing adjourned shortly after this, Mayor Keith Snyder called the voting session to order and jumped out of line on the agenda so this matter could be settled early on in the meeting.
David Wilmert offered the motion to approve the license request. During discussion Melody Anderson asked if the city had any history of taxi service in the city. Snyder said they didn't have a history available.
The question of fare rates came up during the hearing, with Squaire saying that Stillwell would have to adhere to rates established by the city. Stillwell had said he would be lower priced than Squaire.
In the council session Snyder explained that the rate structure is based on zones, with the first zone starting at "no more" than $5.75 per ride for one person. There are seven zones in the city, and rates go up according to the zone. He told the council these were established maximum fees and that the cab company could charge less if desired.
Wilmert said he was making the motion for redundancy. He said he thought it was a good idea for there to be a second cab company that could be available if the first were not. He said he was in favor of a non-monopoly and giving residents a choice.
The council also talked briefly about the public transportation offered by Community Action, and Squaire said that Community Action has always been competition for them. Prior to the Logan Mason Public Transportation program, the agency offered rides through their Senior Transportation program.
Marty Neitzel said she would not be voting in favor of a new cab company. She said she was all for Lincoln, and she didn't want to hurt an existing, local business by allowing the new company to come to Lincoln.
Tom O'Donohue said he agreed with what Neitzel had to say, but he didn't feel the city had a right to deter new business and shouldn't say no to a new company wanting to come to town.
Wilmert said he agreed with O'Donohue.
When the item came to a vote, true to her word, Neitzel was the sole "no" vote, with the other five members voting in favor.
After the meeting Stillwell was overheard telling a council member that he may be ready to begin service in Lincoln as early as next week.
[By NILA SMITH]
Past related article