CLASSIFIED ADS
---
PUBLISHER'S NOTICE
Federal and state laws prohibit employment advertisements that express a discriminatory preference on the basis of race, age, sex, color, national origin, religion, handicap, or marital status.
Lincoln Daily News will not knowingly accept advertising for employment which is in violation of these laws. Our readers are informed that employment offerings advertised are available on an equal opportunity basis.
---

Openings in
Lincoln and Normal
for Sales Associate


JOIN OUR GROWING TEAM
Bard Optical, currently ranked 37th among the Top 50 Optical Retailers in the U.S., is seeking a confident retail sales associate for our Lincoln and Normal offices. A strong sales background is essential.

Your responsibilities will include, but are not limited to: retail eyewear sales, providing the highest quality patient care, assisting doctors and technicians, making optical adjustments and working with vision benefits. Optical training provided.

Must be a high school graduate or equivalent. Previous optical experience preferred.

This position offers a competitive wage and a full benefits package. 401(k) options available. Thrive in an environment that rewards performance with an opportunity for incentives. Attractive hours Monday - Saturday; closed Sundays.

18 locations and growing: Peoria, East Peoria, Washington, Pekin, Lincoln, Decatur, Forsyth, Bloomington, Champaign, Springfield, Jacksonville, Canton, Galesburg, Rock Island, Sterling, Peru, and Pontiac.
Apply to hr@bardoptical.com
or Fax: (309) 693-9754

Bard Optical is an equal opportunity employer serving central Illinois for 70 years.

Send a link to a friend
---
POSITION
AVAILABLE
NUTRITION DIRECTOR
Community Action at corporate office in Lincoln
Responsible for the operation of the Nutrition program. Responsibilities include but not limited to: supervision of staff and meal planning for the Nutrition program, prepare management documents, deal effectively with outside sources on behalf of the Nutrition program and/or the agency.
AA degree or experience in senior programs, knowledge and experience in food production and meal planning, outstanding written and oral skills, proficient in all Microsoft applications, grant writing experience a plus. Valid Driverís License and proof of vehicle insurance required.
Benefits include health, dental, vision and life insurance, vacation and sick leave, 403 (b) retirement plan and paid holidays.
Applications available at www.capcil.org.
Mail completed applications or resume to:
Ellen Burbage, HR Director
1800 Fifth St.
Lincoln, IL 62656
All applications must be received by March 2, 2012.
AA/Equal Opportunity Employer.
Minorities encouraged to apply.

Send a link to a friend
---

Writers wanted
The Lincoln Daily News is seeking writers for local stories in the Logan County area. Experience not necessary but computer and writing skills a must. Pay is per article. Must have own transportation. Story ideas are provided but we are always open to suggestions.
If you have always wanted to write for a publication and enjoy writing positive stories about people places and things; Please send a brief history of your writing experience and or a small sample of your work to jyldn@lincolndailynews.com

Send a link to a friend
---
American Cab of Lincoln Inc. is seeking drivers for Sundays, nights and some day hours. Drivers must be 25 or older.
Call 217-828-0715
Please leave a clear message with your name, phone number and reason for calling. Drivers are independent contractors. References are required.

Send a link to a friend
---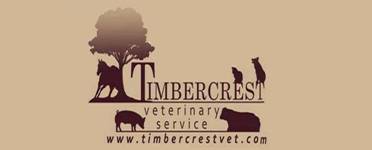 Veterinary Receptionist
Timbercrest Veterinary Service of Atlanta
and Railsplitter Veterinary Wellness Center of Lincoln
are seeking an additional veterinary receptionist to join our team. We are a modern, progressive family oriented practice. The candidate must be willing to train and work at both offices.
Hours would be 7:30-5:00 two days per week and every Saturday morning from 8:00 until noon.
Experience in the medical field or a college degree is preferred, but not required. We would be willing to train a candidate with exceptional work ethic and excellent customer service skills. Duties include client services, education and interaction with both clients and patients.
The receptionist is a vital part of our team. They are the first impression our clients or potential clients might have of our hospital.
Please send resume to: employment@timbercrestvet.com
or mail to:
2021 2400th Street
Atlanta, Il 61723


Send a link to a friend
---
Help Wanted

Dependable Weather Worker to install doors, windows, insulation, etc. Some mechanical.
Must have a clean IL Driver License.

Please apply at Tarter Brothers Inc.
602 Broadway, Lincoln, IL 62656

Send a link to a friend
---
Veterinary Assistant
Full-time position, pickup application at Best Friends Animal Hospital, 979 1575th Street (5th St. road)

Send a link to a friend
---
---