CLASSIFIED ADS
---
PUBLISHER'S NOTICE
Federal and state laws prohibit employment advertisements that express a discriminatory preference on the basis of race, age, sex, color, national origin, religion, handicap, or marital status.
Lincoln Daily News will not knowingly accept advertising for employment which is in violation of these laws. Our readers are informed that employment offerings advertised are available on an equal opportunity basis.
---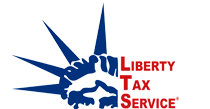 Now
Hiring
Get Paid to Wave!!!
Wave, Dance, Listen to Music and have fun!
Energy and enthusiasm a must!
Day and night hours available
Tax Service Marketer
Energy and enthusiasm a must! Day and night hours available.
Call Chris 217-415-7888
or email chris.fehr@libertytax.com

Send a link to a friend
---

Advertising Sales Representative
Part-time
We are looking for a sales person to call on businesses in Logan County.
Must enjoy working with people and have good communication skills, able to work in a fast paced environment with deadlines, be energetic, highly organized and dependable.
Flexible schedule. Experience not necessary.

Please submit a resume to: replytoldn@lincolndailynews.com

Send a link to a friend
---

C.N.A.íS
Come be part of Castle Manor, a gracious residential Supportive Living Facility. If you are looking for an opportunity to provide exceptional service to seniors in a team oriented environment, then we have the opportunity for you!
We currently have a part time opening for the second shift for a dedicated nurse aide.
For competitive wages and an excellent team orientated environment, please apply online or send resume to:

Castle Manor
Attn: Deb Givan
1550 Castle Manor Drive
Lincoln, IL. 62656
www.heritageofcare.com

Send a link to a friend
---

DIESEL MECHANIC
Work for a great company with outstanding benefits, overtime hours weekly and predictable work schedule. Maintenance and repairs on fleets of Trucks and Tractor Trailers.
ASE certification and Class A-CDL is required. Working in both team and independent settings.
Apply by calling Zachary Britton at 217-528-3000 or email to Zachery.Britton@ExpressPros.com

Send a link to a friend
---
is looking for drivers
for nights and Sundays.
Drivers must be over 21 with a clean record and possess a current Illinois drivers license. Not a job, rather, an opportunity! Please call or text 828-0715 M-F 9am-7pm and leave a CLEAR message with your name, phone number and reason for calling.

Send a link to a friend
---
---