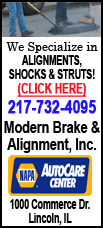 The Dow Jones industrial average opened at its lowest level since December after a 275-point sell-off on Friday ignited by grim economic signals, especially a dismal report on the U.S. labor market.
Randy Frederick, managing director of active trading and derivatives at the brokerage Charles Schwab, expects trading to remain slow and steady unless traders are moved by positive news, like a surprisingly strong economic report, or fresh fears about Europe's financial stability.
"You've got to find a catalyst for people to enter the market, and frankly, I just don't see one right now," Frederick said.
In Europe, bond investors appeared less concerned about the finances of some of the region's financially troubled countries. Bond yields fell for Italy and Spain, meaning that they appear less likely to default. Lower bond yields translate into decreased borrowing costs for those debt-strapped nations.
The price of the 10-year U.S. Treasury note fell, lifting its yield to 1.53 percent. The yield hit a record low of 1.44 percent on Friday as fears of a global slowdown increased demand for safe investments.
The Dow closed down 17.11 points, or 0.1 percent, at 12,101.46. The Standard & Poor's 500 index rose a fraction to 1,278.18. The Nasdaq composite index rose 12.53, or 0.5 percent, to 2,760.01.
Among the ten industry groups in the S&P 500, only three fell: Energy companies, whose revenue will be hurt by falling oil prices; industrials, hit by fears of a global economic slowdown; and financial stocks, which would likely bear the brunt if Europe's problems worsened.
Caterpillar, which exports heavy machinery, fell 2.6 percent on fears that slower building in China and Europe will reduce demand for construction equipment. Most of the other big losers in the Dow average offer global financial services: JPMorgan Chase, General Electric and Bank of America.
Chesapeake Energy, the second-biggest U.S. natural gas producer, rose 6 percent, the most in the S&P 500. The company said it will replace four board members, bowing to pressure from activist shareholder Carl Icahn.