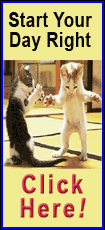 NYSE
Chesapeake Energy Corp., up 94 cents at $16.52
The natural gas producer is replacing four of its board members, a week after activist investor Carl Icahn took a stake in it.
Delta Air Lines Inc., down $1.33 at $10.18
The airline said that a key measure of revenue rose less than it expected in May as it ran into fare discounting by a competitor.
Nasdaq
Smart Balance Inc., up $1 at $7.07
A Canaccord analyst upgraded shares of the food company saying its recent acquisition of a gluten-free food maker will boost growth.
Nathan's Famous Inc., up $1.50 at $26.50
The hot dog seller said that its fourth-quarter profits doubled and its branded product sales jumped more than 26 percent.

Conn's Inc., down 99 cents at $16.72
The retailer said its first-quarter net income more than doubled as prices increased. It also raised its outlook for the year. Shares fell as the broader market stalled.