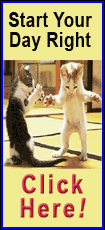 Terms of the deal with private equity firm Fenway Partners were not disclosed.
WellPoint, based in Indianapolis, said Monday that the eyewear company will help diversify its revenue sources with a high-margin business. The insurer typically generates an after-tax profit margin of around 4 percent. 1-800 Contacts can generate margins in the double-digit range, said Ken Goulet, WellPoint's president of commercial and specialty companies.
In addition, he said the business has shown robust growth, although he declined to offer specifics.
1-800 Contacts fills orders for several brands of contact lens by phone, internet, mail or fax. It also sells eyeglasses through its glasses.com website and operates a partnership with Wal-Mart Stores Inc., the world's largest retailer.
"The demand for both contacts and glasses has been a growing business and will accelerate as baby boomers continue to age," Goulet said.
1-800 Contacts currently has about 3.3 million customers. WellPoint Chairwoman and CEO Angela Braly said in a statement that the business comes with a significant growth opportunity because there are more than 38 million people wearing eye contact lenses and more than 140 million people wearing eyeglasses in the United States.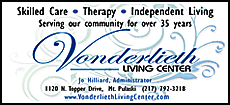 WellPoint is the second-largest U.S. health insurer based on both revenue and enrollment, trailing only UnitedHealth Group Inc. It runs Blue Cross Blue Shield plans in 14 states, including California and New York, and health insurance is WellPoint's main product.
The company said in April its total medical membership fell nearly 2 percent to 33.7 million people compared to the end of last year. The company lost enrollment in its two largest membership segments, plans that provide health insurance to employees of small businesses and large, national accounts.