Chesapeake said Monday it plans to replace four of its existing board members in the next few weeks. The board has been under fire for recent corporate governance controversies and the company's stock has plunged as natural gas prices hit 10-year lows.
Chesapeake said the decision follows extensive talks with Icahn and the company's biggest shareholder, Southeastern Asset Management.
Icahn recently acquired a 7.6 percent stake in Chesapeake. In a scathing letter to Chesapeake's board made public late last month, Icahn wrote that the board had failed its basic function of overseeing management in "dramatic fashion." It's been disclosed over the past few weeks that Chief Executive Aubrey McClendon was allowed to borrow money from a company that Chesapeake was doing business with and run a hedge fund that bet on oil and gas prices. The borrowings were related to a program that entitled McClendon to buy personal stakes in company wells.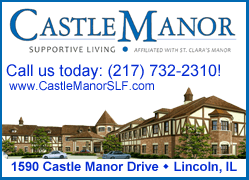 Icahn also recounts in the letter that he asked that shareholders be given representation on the board, but was rebuffed the next day.
Now, a little more than a week after refusing, Chesapeake has relented.
Icahn or a person he chooses will take one seat on the board. Southeastern Asset Management, which holds a 13.6 percent stake, will select three board members. A fifth board member is retiring.
Michael Hall, a senior analyst at Robert W. Baird & Co., said the move "will go a long way in addressing the market's lack of confidence around Chesapeake's corporate governance and likely usher in a new culture of increased conservatism."
Icahn's Chesapeake stock purchase was disclosed in a regulatory filing last month. He spent about $785 million for 50.1 million shares. Icahn is known for investing in companies and aggressively calling for change.
Chesapeake, along with other natural gas companies, has been hit hard by falling natural gas prices. The Oklahoma City company's shares have lost 26 percent so far this year. They rose over 6 percent to close at $16.52 Monday.