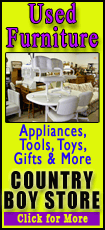 All of the company's nominees were re-elected. But the rise in votes against key leaders underscores how the bribery case could distract the world's largest retailer as it tries to continue its sales momentum in the U.S. and overseas.
According to results released by Wal-Mart Monday, 13 percent of the 3.4 billion shares were voted against the re-election of Duke to the company's board. Nearly 13 percent went against Chairman Robson Walton, the son of founder Sam Walton, and 15.6 percent went against former CEO Lee Scott. A little over 13 percent of the shares were cast against Christopher Williams, chairman and CEO of The Williams Capital Group, who serves as chairman of Wal-Mart's audit committee.
Wal-Mart announced that these four executives, along with 11 other incumbents, were re-elected to the board at Friday's shareholders' meeting in Fayetteville, Ark, 30 miles away from its headquarters in Bentonville. A new candidate, Marissa Mayer, who is vice president for local, maps and location services at Google Inc., was elected to her first term on the board.
With descendants of Wal-Mart's founder owning about 50 percent of Wal-Mart's shares, activist shareholders had little chance of voting out the board members. But the numbers show a loss of confidence, particularly when Walton family members and other insiders are excluded.
Excluding those shareholders, more than 32 percent of the shares were voted against each Duke and Williams, a little over 31 percent were against Walton and a little over 38 percent went against Scott, according to an analysis by Michael Garland, who represents the New York City Comptroller's Office, which oversees pension funds of New York City workers.
A year ago, Wal-Mart's board received on average 98.4 percent support. Historically, the company's board received around that same level, with a few exceptions that didn't involve key company executives, according to Garland. The New York pension funds, which own 5.6 million shares of Wal-Mart, voted against five members of the board including Scott, Duke and Walton.
"This is unprecedented opposition to the key leadership of the company," said Garland. "The burden is on the board to take actions to restore investor leadership."
Paul Hodgson, senior research associate at GMI Ratings, an independent research firm that rates corporate boards, says the level of discontent with the board still wasn't high enough to trigger action. He says the share of votes opposing the board would have had to be least 40 percent, excluding the Walton family members and other insiders. He says the board could revisit the issue of a shakeup after the investigation is finished.

Wal-Mart spokesman Dave Tovar released a statement Monday, saying the company's independent committee nominated the directors and "obviously a substantial majority of our shareholders supported their election."