The Commerce Department said Monday that orders for factory goods fell 0.6 percent in April from March.
Demand for so-called core capital goods, such as heavy machinery and computers, dropped 2.1 percent in April. That followed a 2.3 percent decline in March.
Core capital goods are a good proxy for business investment plans. The declines suggest companies may be worried about a weaker U.S. job market, which could crimp consumer spending. Businesses may also fear the worsening European debt crisis and slower growth in China could slow demand for U.S. exports.
Even with the declines, factory orders are well above their recession lows. Orders in April totaled $465.98 billion, up 38.7 percent from the recession low reached in March 2009. Orders are still 3.1 percent below the peak reached in December 2007, the month the recession began.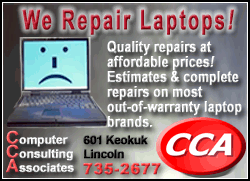 Economists said they expect the recent decline in factory orders to be reversed in the coming months. They predicted manufacturing would remain a source of strength for the economy this year.
John Ryding and Conrad DeQuardros of RDQ Economics noted that the Institute for Supply Management's survey of manufacturing activity showed new orders rose to a 13-month high in May.
"We think U.S. manufacturing remains in good shape and that it will continue to expand at a solid rate in the coming months," they wrote in a note to clients.
Still, the April report on factory orders was discouraging.
Demand for durable goods, items such as autos and aircraft that are expected to last at least three years, were flat in April. That represented a downward revision from a preliminary estimate that durable goods orders had risen a slight 0.2 percent in April.