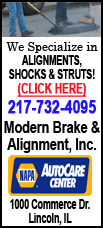 President Francois Hollande has challenged the German government's austerity-centered approach and called for a much greater focus on economic growth.
Foreign Minister Laurent Fabius said after meeting his German counterpart in Berlin Monday: "It is very important that we succeed in bringing together the points of view; I think that will be the case."
He said that "the French position isn't always understood" and dismissed notions that France is "reticent" toward budget discipline. But he insisted on the need for growth.
German Foreign Minister Guido Westerwelle said "consolidation and impulses for growth are two sides of the same coin" -- both needed to create jobs and confidence.