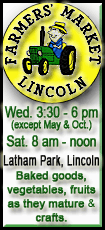 THE SPARK: According to clinical trial data reported Saturday, men who took Johnson & Johnson's pill Zytiga lived twice as long before their cancer worsened compared with patients who took a dummy pill. The men also appeared to live longer in general, although full data is not yet available. The study tested Zytiga in men who had not yet been treated with chemotherapy.
THE BIG PICTURE: Zytiga and Provenge are both approved as treatments for prostate cancer in men who have not been helped by other therapies. Provenge is an infusion that is designed to train the immune system to fight cancer. It is administered three times over about one month. It was approved in April 2010, but the therapy is costly and revenue has been disappointing. Zytiga was approved a year later, and it blocks testosterone, a hormone that helps prostate cancer grow.

When Provenge was approved, analysts thought sales would rise to $1 billion per year. But sales have been disappointing, in part because of the drug's $93,000 price tag and concerns that it does not extend patient's lives by a great deal. In studies, patients who were treated with Provenge lived about four months longer on average.
Zytiga costs about $5,500 a month.
Medicare agreed to cover treatment with Provenge in mid-2011. Dendreon, of Seattle, said Provenge sales totaled $82 million in the first quarter.
THE ANALYSIS: Wedbush analyst David Nierengarten said Provenge may not be part of future prostate cancer therapies. He said physicians will favor drugs like Zytiga and Medivation Inc.'s drug candidate MDV3100 over Provenge. Nierengarten said he thinks the Food and Drug Administration will approve MDV3100 at the end of 2012, and generic versions of Zytiga will become available in 2016, creating more low-cost competition to Provenge.