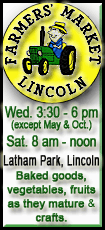 Florida Insurance Commissioner Kevin McCarty, whose state was among those pressing the complaint, announced the settlement Monday.
AIG was accused of misreporting $21.1 billion in workers compensation premium as other lines of insurance in past years.
The company agreed to pay a $100 million national penalty and $46.5 million in additional premium taxes and assessments.
McCarty said Florida's share of the settlement will total $14.3 million. He said the misreported premiums had wrongly reduced AIG's taxes and assessments.
Telephones messages left for AIG by The Associated Press weren't immediately returned.