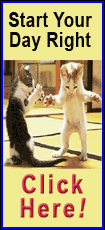 Maids are no longer allowed to clean the outside of windows above ground level unless they are supervised, and window grills must be installed and locked during cleaning, the Manpower Ministry said in a statement late Monday.
The ministry said it plans to notify all households with maids of the new rules, which are effective immediately, and employers who fail to comply may be permanently banned from hiring maids.
The ministry said it also plans to introduce legislation later this year that would double the fine and maximum jail sentence for employers who fail to provide maids with a safe working environment. The new penalties would be a fine of 10,000 Singapore dollars ($7,750) and a 12-month jail term, the ministry said.
Singapore is under pressure to improve the working conditions of foreign maids, who live full-time in one in five households in the city-state of 5.2 million people. In March, the government pledged to mandate at least one day off a week for maids starting next year.

Last month, a court fined an employer SG$5,000 and barred her from hiring domestic workers in the future after a maid fell and died from her fifth-floor apartment last year while cleaning windows standing on a stool.