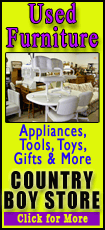 China's demand for natural gas should expand 13 percent a year through 2017 while U.S. consumption will probably grow 13 percent by 2017, the Paris-based IEA said. It forecast European demand to increase by 7.9 percent.
"Asia will by far be the fastest growing region, driven primarily by China which will emerge as the third largest gas user by 2013," said the IEA, which is made up of 28 countries, including the U.S. and most European nations.
North American is poised to benefit most from the surge in Asian demand and will likely become a net exporter of liquefied natural gas over the next five years as new projects come on stream, the IEA said. Meanwhile, Asian LNG producers such as Malaysia and Indonesia will become net importers as local demand surges and output declines.
Low natural gas prices should lead to gas generating almost as much electricity as coal in the U.S. by 2017, the agency said.
The report said the world gas trade may rise 35 percent through 2017, but growth will slow in the next two years before accelerating from mid-2014 after projects currently under construction come on line.