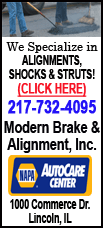 At noon on Tuesday, Snyder had participated in a conference call between representatives from the Logan County Board, the cities of Atlanta and Mount Pulaski, and the villages of Emden, Ipava and Table Grove.

With the guidance of their aggregation consultant; Mark Pruitt of Illinois Community Choice Aggregation Network, the group chose from five bids for electricity, going with a company called Integrys, with a two-year contract and at a price of $0.03945 per kilowatt hour. The price the group locked in is close to $0.02 less than Ameren Illinois is currently charging.

This brings the city one step closer to wrapping up the process of electric aggregation. The next step will be for Lincoln residents and small-business owners to make their decision as to whether they want to go along with the city's choice or "opt out" and stay with Ameren.

Snyder said he now anticipates that by September the process should be completed and those who go with Integrys should start enjoying savings that will average around $200 per year, depending on individual usage.

Snyder said this step began with Pruitt sending out invitations to a variety of electricity providers. From those who responded, Pruitt selected five, based on criteria the county and various municipalities had established.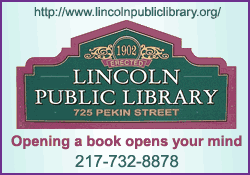 Once the five were selected, the next step was to choose a day to lock in the prices those providers were willing to offer.
Snyder said Pruitt and the group had originally intended to do that last week. However, as part of his job, Pruitt was watching the markets and decided the timing was not right, so they postponed locking in a price.
Tuesday, Pruitt and the group once again decided it was time to try to lock something in. At noon, via the conference call, all those involved learned that there were five bids for one-year contracts and four bids for two-year contracts.
Snyder provided a spreadsheet to the aldermen and media so they could follow along as he spoke about the decisions that had been made.
BlueStar Energy, which was at one time the consulting firm for the city, submitted two bids for each term length; one for residential customers and one for commercial. Others that bid on the one-year contracts were Direct Energy, Integrys, Homefield Energy (a company connected to Ameren Illinois) and First Energy. On the two-year contracts Direct Energy did not bid.
Throughout the process Pruitt had said that the shorter term contracts would be the best for the county and cities. However, when it came time to bid, he shared with the group that he was seeing indications in the electricity market that there were going to be what he referred to as "pricing pressures" in the next 12 months and that a one-year contract might not work out to the group's advantage.
He also told them he was pretty confident that within the next 12 to 24 months the price of electricity would not drop below the $0.03945 they were looking at with Integrys.

When the price was locked in with Integrys, Pruitt said he was very pleased and believed that this group had probably acquired the best price in the state thus far.
Snyder also explained that the group had gone with a price that included a guarantee of the use of 25 percent renewable energy.
Currently, the state of Illinois is requiring the use of 7 percent renewable energy, but it has a goal of 25 percent by the year 2025. Snyder said the group decided they would go ahead and go with 25 percent now so they would be ahead of the game in meeting the "25 by 25" standard.
He said secondly, they had chosen the 25 percent renewable energy so as to take the stand that they believe wind energy is very important in Logan County and they intend to support it.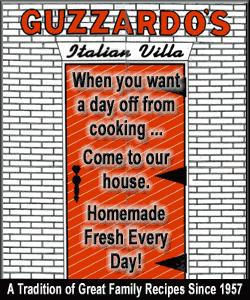 Finally, Snyder pointed out some figures on his spreadsheet that represented the prices being quoted by Direct Energy to individual residents in the city.
He said his information was coming from the Illinois Commerce Commission website and indicated Direct Energy was quoting area residents $0.0534 per kilowatt hour. They are also offering special pricing for military families, which is $0.0519, and their senior citizen rate is $0.0519, all considerably higher than what the city's rate will be.
Snyder also told the council that he felt that Pruitt had done a very good job for the city, and he was very pleased and excited about what the city has accomplished.
What local residents should expect next
Within the next few weeks, local residents will be receiving letters from Integrys as well as Ameren Illinois. Both letters will give residents the opportunity to opt out of the city plan.
If they opt out, they will continue to purchase their electricity from Ameren Illinois.
If they want to go with what the city has chosen, they don't need to do anything at all. When the work is all completed to make the switch, it will happen automatically for those who did not opt out.
Once the switch is made, customers will see nothing different in their service or in how their service is billed to them. Monthly statements will continue to come from Ameren.
When there are power outages, customers will continue to report those outages to Ameren, and it will be Ameren employees who come out to fix the problems.
For consumers, the next important thing to do is to look at what they are now paying for electricity through Ameren; compare it with what they will be charged through Integrys and see if they will save money by switching.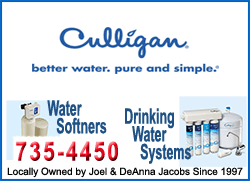 There are some cases, such as in homes that are all-electric, that the savings may not be there, simply because Ameren gives special rates for all-electric homes.
When the letters arrive from Integrys, they should include contact information so residents can call the company, ask questions and get help in figuring out what their savings could be.
[By NILA SMITH]
Past related articles