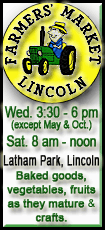 Early in the meeting, aldermen realized they were addressing issues in two different city ordinances: one pertaining to street-side parking and the other addressing parking of vehicles on private property. They decided to take these on one at a time, dealing with street-side parking first.

In the end, the committee decided to recommend that the full council tighten restrictions on street-side parking of trailers, boats and campers, but ran out of time before they were able to make a decision regarding parking these same items on private property.

The issue of street-side parking came to the council at the last committee of the whole meeting, on May 30, when Lincoln resident and small-business owner Darin Coffey asked the council to ease the restrictions on street-side parking.

Coffey had received a letter from the city stating he was in violation of the ordinance because he parked the trailers he uses for his business on the street in front of his home.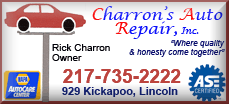 Tuesday evening Alderman David Wilmert opened up discussion by stressing a need for provisions to the current city ordinance that says the parking of vehicles, boats, trailers and campers on any city street for a period greater than 72 hours constitutes an obstruction of the street. In addition, those vehicles are not allowed to be stored on the front-yard area of a property.
Wilmert would like to see an adjustment in city code to allow citizens to store these types of vehicles on their own driveway.
John Lebegue, building and safety officer, agreed with the need for a change in code, as some individuals situated on a corner lot have two front yards, making it difficult for them to store their vehicles on their own property in accordance with the existing ordinance.
Alderwoman Stacy Bacon also voiced concern over citizens, such as herself, who do not have access to their backyards via an alleyway in order to park their vehicle. She was in agreement with allowing citizens to park their vehicle in a driveway.
Lebegue prepared a slide show of various photos depicting the problems associated with street-side parking of these vehicles. The photos showed vehicles parked on various city streets. Oftentimes the photos illustrated a possible obstruction to the flow of traffic, particularly on narrow avenues.
Police Chief Ken Greenslate followed the slide show by explaining the necessity for a new approach toward the enforcement of this city code.
Greenslate explained that his officers place a sticker on vehicles parked street-side for longer than 72 hours, but the owners of said vehicles peel the sticker off and move the vehicle an inch, thereby making them legal for another 72 hours. There are currently no legal ramifications for taking this sticker off.
Wilmert countered by drawing the line between the ordinance itself and the enforcement of said ordinance. He was in favor of the 72-hour regulation for citizens who aren't perpetually leaving their vehicles on the street for extended periods of time, such as those unloading or those who use trailers for their business. He was, however, not happy with the way the ordinance is being enforced.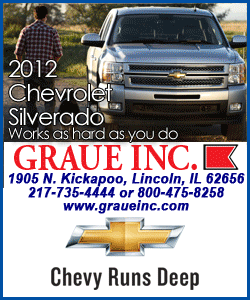 Alderwoman Marty Neitzel put emphasis on the fact that she wants to keep Lincoln beautiful and also agreed that these vehicles should not be parked on city streets, but rather stay confined to driveways.
Alderwoman Melody Anderson echoed these views by saying that vehicles should only be parked street-side for loading and unloading.
Four out of five committee members -- O'Donohue, Neitzel, Tibbs and Anderson -- were in favor of making an ordinance change that would ban all trailers, boats and campers from parking street-side. Alderman Jeff Hoinacki was the lone dissenter, feeling that an outright ban would alienate many residents without suitable driveway space.
The committee moved to make a recommendation to the city council banning trailers, boats and campers from parking on the street.
During the committee of the whole meeting later in the evening, O'Donohue told the full council the committee had met, but had decided to hold off on adding anything to the agenda right now. He indicated the council had run out of time to discuss all the issues.
The committee also addressed the ordinance banning trailers, boats and campers from being parked on a resident's property, such as their driveway or a slab near their driveway.
Bacon reiterated the fact that some residents lack access to their backyard, and therefore they should be able to store their vehicle on a driveway, be it gravel, concrete slab, etc. She stressed her concern with vehicles being parked on a bare lawn.
Wilmert echoed this; however, he felt that residents should be able to store a vehicle anywhere on their own property.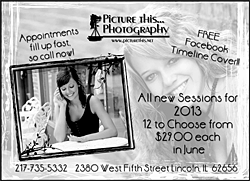 Hoinacki said he would like to see parked trailers equipped with a tarp or cover so as to make them look more presentable and to avoid hazardous debris from exposure.
Lebegue presented more photos to the council, this time depicting vehicles stored in front yards. In particular, Lebegue said he'd received multiple calls regarding a large camper on Nicholson Road that extended into the right of way.
As the hour of 7 p.m. was approaching and the committee needed to adjourn to prepare for the workshop meeting, O'Donohue said he would like to continue these discussions in another committee meeting. He called for that second meeting to be at 6 p.m. on June 26.
[By SAM WOOD]
Past related article