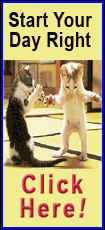 For married couples, an increasingly popular option called "shared care" may make it more feasible by providing expanded coverage for less money than would otherwise be the case.
Under these joint policies, couples purchase a combined pool of benefits that can be used by either or both spouses.
Like most everything in the world of long-term care insurance, it's complicated. But what's clear is that fast-rising costs have made shared care a more appealing option. New long-term care insurance policies cost 30 percent to 50 percent more than five years ago, according to the American Association for Long-Term Care Insurance.
"When I explain how it works and what you get, most people like shared care a lot," says Brian Varian, long-term care insurance consultant for insurance brokerage Marsh Inc. in Woodland Hills, Calif. "It's very favorable for couples."
A look at the shared-care option within the broader context of changing long-term care insurance: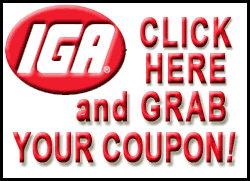 Q: What does long-term care insurance cover?
A: It pays for personal care received at home, assisted living facilities, adult day care or nursing homes. Benefits typically kick in when a person needs help performing at least two of the basic activities of daily living, which include bathing, dressing, eating, transferring to and from a bed or chair and using the toilet.
Q: Who needs it?
A: Long-term care insurance is considered essential for those who can afford it but don't have the resources to pay for years of future care. Health insurance and Medicare do not cover long-term care needs. And the financial burden is heavy for those without coverage. A semi-private room in a nursing room costs an average of $76,285 a year, an assisted living facility runs $40,200 and a year of part-time home care typically ranges from $18,000 to $25,000, according to the insurance association.
Q: What happens if you don't have it?
A: If your savings can't cover your expenses, you may have to take your chances with Medicaid, which covers nursing home care for older people with low incomes and limited assets. In most states, Medicaid also pays for some long-term care services at home and in the community. But choices for care through Medicaid will be limited. And qualifying for Medicaid may mean spending down your assets first.
Q: How does shared care work?
A: Instead of purchasing a future pool of benefits for each spouse, the policies are combined into a pool they can each use. So, buying a three-year shared care policy each gives a couple up to six years of benefits; each buying a five-year policy gives them 10.
If one spouse develops a need for extended long-term care, such as from Alzheimer's or a stroke, he or she could access most or all of the benefits. And if one dies without having used any coverage, the full benefits generally transfer to the surviving spouse.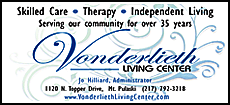 Q: Does it cost extra?
A: Shared care costs more than separate policies with the same benefit period. But it can allow you to buy a shorter, less expensive policy, knowing that there ultimately is a larger combined pool of benefits to draw from.
For example, two typical three-year policies with the shared care rider will cost roughly 14 percent to 17 percent more than two separate three-year policies, according to Jesse Slome, the insurance association's executive director. But that could still be more cost-effective in the long run by ensuring that one of them can get as much as six years of coverage if needed -- double the length of the policy.