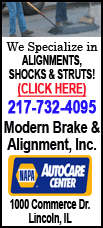 In October of that same year, Dugan was in a horrific accident, falling 30 feet from scaffolding, hitting a large piece of steel on the way down, then landing headfirst on the concrete below.

In that accident, he suffered multiple injuries including a fractured skull, broken eye socket, broken cheekbone, broken jaw, broken palate, shattered nose, bitten tongue, broken neck (three vertebrae), severely jammed, broken and dislocated finger, nerve damage to his left arm, broken pelvis (in three places), and a broken sacrum (the large, triangular bone at the base of the spine).

There is a Japanese proverb that says, "Fall seven times, stand up eight." For Dugan, standing up was the first step to recovery.

When the accident occurred, Dugan did not lose consciousness. He said he immediately stood up and kind of brushed himself off.

"As soon as I landed I saw a big white, then I stood up," he said. "I thought, everything is working. I know I'm banged up, but everything is working, so now let the healing begin."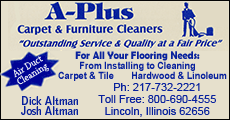 What Dugan couldn't see as he stood was his face and head, but his co-workers could, and they were terrified for him. They quickly called 911 and convinced Dugan to sit back down. They wrapped his head as best they could because in the fall he had suffered a cut that went from the front of his face, over the top of his head and around to his neck. The skin was pulling away from the skull and he was bleeding terribly.
This weekend the Yoshukai Alliance had their annual day camp at Kickapoo Creek Park, and Dugan was there as always, guiding his students and watching them grow in the art of karate.
Dugan said recovery from his accident can be credited to karate and the disciplines he has practiced for the last 40 years.
First, he was told by doctors that if he did fully recover from the accident, recovery would take several months. Dugan said, as is the practice of the alliance, whatever time you are told it will take for something to happen, you cut it in half and that becomes your goal.
When he arrived at the hospital on the day of the accident, the first priority was to get the terrible cut on his head stitched back together. Then, over the next five days, he had two major surgeries. In the first surgery a titanium plate was placed behind his shattered cheekbone, reconstruction was done on his nose, and his palate was repaired.
In the second surgery, the three broken vertebrae were fused together; two rods, six screws and a plate were used to repair his broken neck.
His pelvic and sacrum bones had to heal on their own, which meant that for the first several days, Dugan could not move about. He said that was where the first lessons of karate came in.
In the art of karate, one of the first steps is to learn to breathe deeply and properly. Dugan said to help keep from developing pneumonia, he used this technique several times a day, keeping his lungs clear.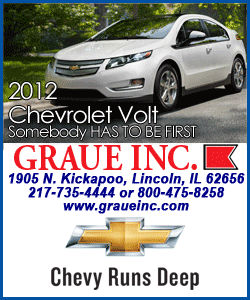 He also soon weaned himself off painkillers. The drugs kept him from thinking clearly; plus, he didn't want that kind of medication in his system. He soon started refusing the pain meds and started using the disciplines of karate to absorb and endure pain.
He had been told his recovery time would include 12 weeks of hospitalization. Doctors estimated four weeks for healing, then an additional eight weeks for physical therapy. However, Dugan set his goals, and within two weeks he was out of the hospital bed and starting to walk about.
At that time he did suffer a little bit of a setback. He ended up with a few blood clots that put him back in bed for a short period of time, but again he pushed on and was soon out of the hospital and recovering at home.
Dugan said once he was at home, he started using the meditation and exercise methods of karate to rebuild his strength and movement. Within nine weeks, Dugan was back attending his weekly classes. He said he moved a little slower, but he was there.
He also noted that the doctors who looked after him said that what he has practiced over the last 40 years is what kept him alive.
Dugan smiled. "Everyone says I was lucky, but I wasn't lucky, that fall hurt."
He then added, "I don't want people to think I'm trying to brag; this is just what I knew to do."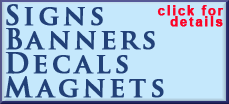 Of course, Dugan also knows he didn't do it alone. He had good doctors and nurses, and good friends who supported him and helped him along the way.
He had senseis from other dojos who helped fill in for him in his weekly classes and spent time with him at home during his recovery. He also had Sensei Nykol Schreiber who dedicated a lot of time to caring for Dugan at home, as well as others.
Saturday afternoon as he surveyed his classes going through their practice, he posed for a picture and said it was just the first 40 years he was celebrating, and that he'd see us again in another 40.
Note: In July of 2011 Dugan's story was published in the Yoshukai Karate Alliance newsletter. That publication can be viewed here, but be warned there are several photos of Dugan's facial injuries that might be too graphic for some readers.
[By NILA SMITH]
From the LDN archives, July 26, 2010: