While the Keest endowment may have gotten the ball rolling in a very big way, there were others who also contributed to the center, and yet others who forked out the money to furnish the upstairs living area of the building.
Since then, questions have come up from time to time as to what the center was actually being used for. Some thought it was intended to be a homeless shelter, but what they saw at the center didn't equate to what their idea of a homeless shelter is.
When Tony Shuff took over as director in December, he sat down with LDN to talk about the Red Kettle drive. In that interview the question came up: What is the Keest Center being used for? Is it a homeless shelter?
Shuff said it was a question he had heard himself, and it was a question he wanted to answer correctly and completely, after he was settled in to his new position.
Last week, Shuff contacted LDN and said he was prepared to update the community on just what is going on at the Keest Center and with Salvation Army in Logan County.
In Part 2 of this segment, Shuff talked about the intake that is going on, the availability of food and clothing, and the desire to help those in need, not only with their earthly needs, but also with their spiritual needs.
He also talked about what else is going on at the center.
Since arriving in December, Shuff has worked to make the center more of a public access place for all of the community. The downstairs area, he said, is opened to anyone who wants to use it for meetings or gatherings, free of charge. He explained there is a large area that can be used as a conference space, and the kitchen is available if anyone wants to come to the center for a mealtime gathering.
He is also working with his neighbors next door; the Academic Development Institute. ADI offers a variety of services, including some adult family counseling services. He said he has talked with the group about using the upstairs sitting or living room because it is a more relaxed and comfortable atmosphere than the board room the institute has in its building.
Shuff spoke about a recent meeting of the Daughters of the American Revolution held in the downstairs meeting room. He said the group from Mount Pulaski had come in for their meeting. He and wife Pam had shared their musical talents with the group and had taken the ladies on a tour of the building.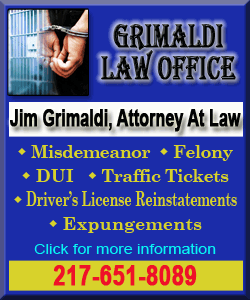 So, what about the homeless shelter? Is it being used in that manner? Shuff said the answer is yes, and the answer is no.
First of all, he said the Keest Center was never intended to be the stereotypical shelter, like what is often seen on television, with low-slung cots where homeless people sleep in their clothes, while clinging to their worldly possessions in their arms. So in that sense, the answer would be no, it is not being used as a homeless shelter.
What the building was intended for was to serve as interim emergency shelter for those in immediate need. By that definition, the Keest Center is being used as a shelter, Shuff said.
He talked about an incident a few weeks ago when he met a couple on the street in Lincoln. They didn't need a temporary home, they said, but they were delighted to hear that they could come to the Keest Center and take a shower and put on clean clothes.
Shuff said: "When I invited them, they were like, 'Really, we can do that?' It was all they needed and they were grateful."
He also recounted that the shelter had recently had a guest who was a victim of violence. The stay at Keest Center was a temporary solution until a more permanent one could be found.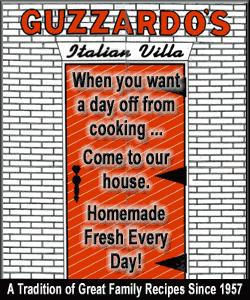 Along that same vein, Shuff said he has had conversations with the Sojourn Shelter in Springfield, where women and children of domestic violence can find a safe place to stay as long as needed. He said there are some problems with that program in that they can't take people in on weekends. Shuff is working to assist the program by opening the doors of Keest Center, again as a temporary solution for those victims.
Shuff is also becoming involved with the Logan County Emergency Management Agency and will have the center available for those who suffer the loss of a home through fire or catastrophic weather events.
Shuff said these are the exact types of programs the center was intended for and what he is working to make available to the community.
However, his hopes of providing these services are not without stumbling blocks.
In order for the center to have overnight guests, there have to be people to serve as house parents, who will take shifts staying up and awake all the time.
Shuff said that because he is the only paid employee at the Logan County chapter, this is somewhat difficult to accomplish without people who will volunteer to help.
He said he has talked to a few who have said yes, they would be willing to help, and if the need arises, he may call on them to lend a hand.
At the end of the interview last week, Shuff led a tour of the upstairs area. The building is handicapped-accessible with an elevator that goes to the second floor, opening into a nice-sized living room area with comfortable furniture, window treatments and accent lighting.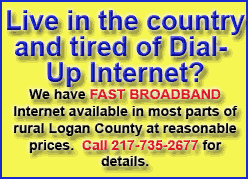 There is a small play or game area off to the side. At the end of one hall are two large, full baths, and down another hall are three large sleeping rooms. Two of the rooms are set up with large beds suitable for adults, a set of bunk beds that can accommodate children, a large dresser and closet space for clothing and personal items.
The third sleeping room, though smaller, could easily accommodate two adults or one adult with children.
Downstairs there is a designated dining area, a fully equipped kitchen and a laundry room complete with a washer and dryer.
Shuff said there are still a lot of things he wants to do for the Logan County community, including working to treat area children to a free summer camp.
He said Salvation Army has a 300-acre campsite not far from Lincoln, and he is hoping that this summer he will be able to take a group camping, free of charge.
Following through on that, Shuff brought up the topic at the Lincoln Area Ministerial Association meeting this week. He invited the pastors in the association to go with him to see the campsite. A date will be set, and several of the pastors expressed an interest in going.
And finally, Shuff extends an open invitation to anyone who wants to use the Keest Center as a meeting place and also to anyone who would like to stop in and see the center firsthand.
[By NILA SMITH]
Past related article
Previous articles in series
What the Salvation Army is doing in Logan County today