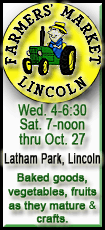 The three, 21-year-old Ryan Edward Dougherty, 26-year-old Dylan Stanley-Dougherty and 29-year-old Lee Grace Dougherty, have already been given hefty prison sentences in Colorado for leading police on a dangerous chase on a busy interstate highway after two retired officers recognized them. The hearing set for Tuesday in Albany, Ga., should reveal more details about the trio, who were at the center of a nationwide manhunt.
They faces charges in the state of robbing a bank for cash that helped fuel their escape.
"The three Dougherty siblings could have killed anybody at any time," said Sheriff Chris Nocco of Pasco County, Fla. "We're just blessed that no civilians were hurt and no law enforcement officers were hurt."
The search for the gang began in August when an officer northeast of Tampa, Fla., tried to pull over their car for speeding. That led to a five-mile police chase, with speeds around 100 mph. Two of the passengers squeezed off at least 20 gunshots at the officer following them. He wasn't hurt, but a bullet burst one of his tires and he had to give up the chase.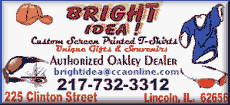 A few hours later, authorities say the three made their way to the Certus Bank in Valdosta, Ga., about 210 miles north. One of them brandished an AK-47-style rifle while another was photographed by a security camera waving a pistol, the FBI said. The robbers fired shots into the ceiling and then fled with about $5,200 in cash, burning through $1,000 as they made their way west.
Their images were plastered on electronic billboards throughout the Southeast. Their mother, Barbara Bell, encouraged her children to turn themselves in before someone got hurt, while authorities warned the public to steer clear.
"It sure seems like they have a death wish," Valdosta Police Cmdr. Brian Childress said at the time. "We're just hoping they surrender and they do it peacefully so no one gets hurt."
The chase ended about eight days later after two retired officers spotted the three while on a leisure trip in the San Isabel National Forest and called in the sighting. Within an hour, the fugitives were leading authorities on a 20-mile police chase on Interstate 25 that ended in Walsenburg, about 150 miles south of Denver. Shots were fired at the officers before troopers deployed spike strips to puncture the tires of the trio's Subaru, and the vehicle rolled before crashing into a guardrail.