Hollande is only the second Socialist president of modern France, after Francois Mitterrand's 1981-1995 tenure, and rode to the presidency on a wave of resurgent leftist sentiment amid Europe's debt crisis and anti-free-market protests around the world.
Hollande, 57, was elected to a five-year term earlier this month after voters ousted incumbent Nicolas Sarkozy after only one term. Voters were disappointed over Sarkozy's handling of France's economy -- which has high unemployment and low growth -- and recoiled at his aggressive personality.
Hollande plans to leave shortly on his first diplomatic foray -- to Berlin, where he is meeting German Chancellor Angela Merkel for a critical meeting on austerity and growth in Europe.
Arriving Tuesday morning at the 18th-century Elysee Palace that is the traditional residence of French presidents, Hollande was greeted by Sarkozy on the red-carpeted steps. The two held a 40-minute private meeting that is traditionally the moment when the outgoing president hands over the codes to France's nuclear arsenal.
Hollande was declared president after the head of the constitutional court read out the final results of the May 6 election.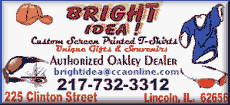 In his first presidential speech, Hollande promised to fight financial speculation and "open a new path" in Europe but acknowledged that he inherits huge government debt. He has pushed back against austerity measures championed by Germany amid Europe's debt crisis and wants government stimulus instead. Hollande also pledged to bring "dignity" to the presidential role -- something voters felt that Sarkozy did not always do.
Hollande immediately acknowledged the challenges he faces: "a massive debt, weak growth, high unemployment, degraded competitivity, and a Europe that is struggling to come out of crisis."
With the economy in the doldrums and joblessness high, the French mood is glum and many voters are looking to the inauguration as a rare moment of national pride, and to Hollande's presidency as a new opportunity to make things better.
World markets, other European leaders and France will be watching closely to see how and whether Hollande follows through on his campaign promises, such as calling for a renegotiation of Europe's budget-cutting treaty, freezing gasoline prices and hiking taxes on the rich. Observers expect that once he settles into the presidency, he's likely to fall back into the moderate consensus-building that has characterized his career.
A key sign will come when he names his prime minister, expected later Tuesday.
Guests at the ceremony included France's leftist political elite, 10 French Nobel Prize winners, France's chief rabbi, the head of an umbrella group of French Muslim organizations, the daughter of late President Francois Mitterrand's mistress and a host of cultural figures.
Hollande received the insignia of the Grand Croix from the hands of Gen. Jean-Louis Georgelin, who heads the prestigious Legion of Honor, and the necklace of the Great Master of the Order of the Legion of Honor. Each linked medallion of the necklace bears the name of a president, with Hollande's name recently added.