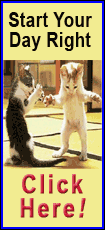 The first smoke signal will come when he names a prime minister. Not-very-subtle whispers in Hollande's campaign team and the French media predict the job will go to center-left Jean-Marc Ayrault, a Germanophile and longtime legislator with not a whiff of revolutionary spirit about him.
CHARM MERKEL
Hollande has a tough but crucial first appointment: jetting off to Germany to meet with Chancellor Angela Merkel -- who had endorsed his conservative rival and predecessor, Nicolas Sarkozy. Those two were so close that some dubbed them "Merkozy." Many analysts wonder what type of relationship Hollande and Merkel will have, but some say they will find a way to get along because they have to. France and Germany see themselves as the twin pillars of the euro zone. Merkel and Sarkozy took a leading role in drafting a euro-zone fiscal treaty to curb government overspending, and she has staked out a firm position in favor of austerity. Hollande, the first Socialist to lead France since 1995, wants to renegotiate that treaty to inject a call for growth measures.
PRESIDENTIAL PAY CUT
High on Hollande's task list is an easy one: Cutting the president's salary and that of government ministers by 30 percent. It's a symbolic gesture that won't make a dent in France's 1.33-trillion euro debt but it reinforces Hollande's aims of redistributing wealth and being a more "normal" president than his predecessor, who followed his 2007 election with three days on a billionaire friend's yacht.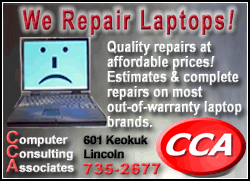 FREEZE GASOLINE PRICES
Public anger is flaring over gasoline prices nearing 2 euros per liter ($10.40 per gallon). During his campaign, Hollande promised to freeze prices for three months and suggested that oil companies -- like Total SA, one of France's biggest taxpayers -- and gas distributors will have to eat the losses from such a cap. As a longer-term solution, he wants a floating gas tax, so that as the price of gas rises, the tax rate falls. But some economists worry that could hurt government revenues too much.
HIKE TAXES ON THE RICH
Hollande's most eye-catching campaign pledge was to make people making 1 million euros ($1.3 million) or more a year hand over 75 percent of that in income tax. Despite fears that wealthy people will flee to Britain, Belgium or Switzerland, instead, the returns from this tax are not expected to be huge. And tax lawyers say the real problem is not the top tax rate but France's highly complicated and ever-changing tax laws -- and Hollande wants to add new rules to the mix.