She remembers, too, the arrogant swagger as he barked murderous orders to his troops that showed his promise to be a lie.
For Munira Subasic, these are the two sides of the Bosnian Serb general who goes on trial Wednesday on genocide charges: the sly deceiver and the ranting bully.
Now Subasic wants to see the man who called himself "the Serbian God" try to defend himself as he faces justice at the U.N. war crimes tribunal in the Hague. This time if he tries to brag or yell, the judge can just switch off his microphone or kick him out of the courtroom.
She'll be there in the courtroom to witness his powerlessness.
Mladic stands accused of commanding Bosnian Serb forces in Europe's worst massacre since World War II, including the slaughter of some 8,000 Muslims in the enclave of Srebrenica and other atrocities of the 1992-95 Bosnian war.
Subasic was in Srebrenica, in July 1995, when the eastern Bosnian town was overrun by Mladic's forces and he declared its fall a "gift to the Serbian people."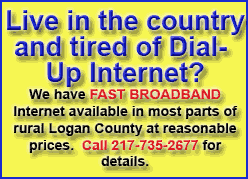 Along with some 40,000 other Srebrenica residents, Subasic fled to the U.N. peacekeepers' compound just outside the town hoping the Blue Helmets would protect them. But Mladic shouted threats at the Dutch base commander, then ordered that men be separated from women.
"Surrender your weapons and I will guarantee you life," he told the Bosnian Muslim men and boys, some as young as 11. "You can survive or you can disappear."
But it was those who obeyed who disappeared: Their bodies are still being found in mass graves scattered around the town. Thousands who refused managed to escape to freedom.
Subasic watched as Bosniak men boarded buses for the last time as U.N. soldiers directed the traffic. She saw the Serb soldier kill the 3-year-old child with a rifle shot. She felt the whole world had let the people of Srebrenica down.
"Even God has let us down," she recalled thinking.
Desperate, she approached Mladic and begged him to at least spare the children.
"I will spare them, don't cry," she remembers him saying. He looked her straight in the eye and said: "As soon as we interrogate them, they will be exchanged."
All along, she said, "he behaved as the most powerful man in the world, awarding death sentences and life at leisure."
In the Serb town of Lazarevo, where Mladic was captured last year, attitudes are starkly different.
The village, populated mostly by Bosnian Serbs, reacted with fury to his arrest, chanting and blocking journalists from the house where the raid took place. Villagers want to rename their village Mladicevo in honor of their hero.
"My brother has a big picture of Mladic in his home," said an elderly man who identified himself only as Bora. "Every time I go in, I kiss that picture as if he were my father."
The Bosnian Serb warlord was captured in the dilapidated red-roofed house of his cousin Branislav Mladic.
"If only I had known the two men were all alone in there," neighbor Klara Zoric said of Mladic's days in hiding. "I would have taken them some roast meat or pie to eat."