At the center of the Obama campaign effort are a new website, TV ad and online video including interviews with onetime workers at a Kansas City, Mo., steel mill that Romney's former private equity firm failed to successfully restructure. Workers lost jobs and health care benefits. Pensions were reduced.
"It was like a vampire. They came in and sucked the life out of us," says steelworker Jack Cobb. Add John Wiseman: "Bain Capital walked away with a lot of money that they made off this plant. We view Mitt Romney as a job destroyer.
Countering the criticism, Romney's campaign said the former Massachusetts governor welcomes an election-season conversation with Obama about jobs. Romney's campaign has argued that he helped spur tens of thousands of jobs in the public and private sectors and pointed to a net job loss during Obama's presidency, most of which occurred during the first few months of his administration. Obama has touted the creation of 4.2 million new jobs over the last 26 months as his policies took hold.
Both candidates are seeking to pivot to voters' No. 1 issue, the economy, and away from the social issues that dominated after the president announced his support for gay marriage last week.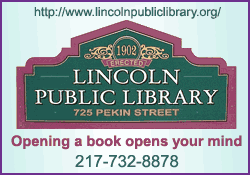 Obama steered clear of criticizing Romney during a commencement speech at Barnard College in New York though he included a passing reference to nearby Wall Street, saying: "Some folks in the financial world have not exactly been model corporate citizens." He left the more direct skewering to surrogates and dispatched Vice President Joe Biden to Ohio to castigate Romney over his record at Bain. That was one of several events planned to highlight the Republican's role in the company he founded.
Romney, meanwhile, prepared to deliver a speech Tuesday in Iowa on reducing the huge federal debt.
Monday's dreary global financial backdrop set the stage for a sharp debate in the coming weeks between the candidates over their competing economic philosophies, and it highlighted the public's unhappiness with big business and government institutions alike.
JPMorgan Chase's disclosure that it lost more than $2 billion on bad trading bets renewed calls for tighter oversight of the nation's biggest financial institutions, a position that Obama has supported and Romney has opposed. And world markets were tenuous as Greece weighed whether to renege on the terms of its painful austerity program and leave the Euro currency bloc. That could hurt Obama's attempts to accelerate the limping U.S. recovery.
Obama said in an interview with ABC's "The View" that JPMorgan Chase's loss underscored the need for Wall Street rules passed by Congress two years ago, many of which have not yet gone into effect. Obama said the bank loss also showed the sharp differences over how he and Romney view the role of government.
Romney and Obama alike contend that in a nation where unemployment is hovering around 8 percent, voters will choose a president based on economic arguments. Obama is trying to persuade voters to stick with him as he heralds an economic rebound, as sluggish as it is. Romney counters that only he -- with his deep background in business -- knows how to jumpstart the nation's job market.
The two men have little in common in their views of how to get the country moving.
Obama has pumped money into the economy to stimulate growth and has cut some taxes though he also advocates raising taxes on the wealthiest Americans. Romney argues that lower taxes across the board and fewer government restrictions are the answer. Both are trying to win over an electorate that is furious with Wall Street and distrustful of corporations, and Obama's new campaign effort was squarely aimed at working-class voters, a group that has been reluctant to support the president in the past.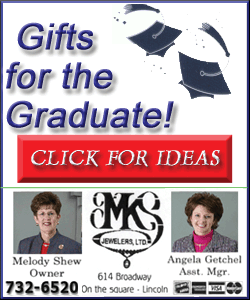 Obama's TV ad was scheduled to run in five battleground states -- Iowa, Ohio, Pennsylvania, Virginia and Colorado -- and was part of a larger $25 million, month-long campaign. But it was limited in scope.
Republican officials tracking the ad buy said the Obama team was airing the 2-minute spot only on Wednesday in the five states. The ad was expected to run during the evening news, directing viewers to an Obama website about Romney's economic record and a longer, 6-minute version of the ad appearing online.
As Obama's campaign was raising Romney's record in private equity, the president himself was heading to two fundraisers, including a $35,800-per-person dinner at the home of Hamilton "Tony" James, the president of Blackstone Group, the nation's largest private equity firm.