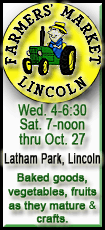 Venters (2-2) has a blown save and a loss in his last three appearances.
"My arm feels good," Venters said. "I'm not making the pitches.
"I'm making a lot of noncompetitive pitches. Pitches that guys aren't even thinking about offering at. And then making even worse pitches over the plate and they're hitting the ball hard."
Venters had six wins, five saves and a 1.85 ERA as a rookie. After giving up two runs in one inning, his ERA is 3.29 this season.
Braves manager Fredi Gonzalez said he's confident the left-hander will return to form.
"We'll keep running him out there," Gonzalez said. "It's unfortunate that it happened with Jonny in the eighth inning, but it doesn't worry me. He'll be just fine."
The game was tied 1-1 when Drew Stubbs led off the eighth with an infield hit between the pitcher's mound and third base. Stubbs moved to second base on a wild pitch from Venters. With one out, Phillips drove in Stubbs with the double.

"To tell you the truth, I'm just happy I hit the ball out of the infield," said Phillips, who laughed when asked what pitch Venters threw.
"To tell you the truth, I told everybody I didn't know," Phillips said. "I think it was a slider. I think he hung a slider down the middle.
"I was just trying to find something to drive and stay down the middle because I'd been getting jammed all day. I just said I've got to get the head (of the bat) out some kind of way. He left one right there and I just took advantage of it."
Venters confirmed it was a slider.
Chris Heisey added another double, his third hit of the game, to drive in Phillips.
"That was a big hit Heisey got to make it 3-1 instead of 2-1," said Reds manager Dusty Baker. "That was huge."
Braves first baseman Freddie Freeman left the game after the seventh inning with blurred vision in his right eye. He left Turner Field to be examined by Dr. Alan Kozarsky, the team's eye specialist.
Sean Marshall pitched the ninth for his sixth save. Pinch-hitter Matt Diaz was stranded at first base after hitting a leadoff single.
The Braves began the night in sole possession of first place in the NL East for the first time this season.
Logan Ondrusek (3-0) gave up one hit and one walk while recording two outs. Reds starter Homer Bailey allowed six hits and one run in 6 2-3 innings. Ondrusek has not allowed a run in 17 appearances this season.