The Fighting Illini and Yellow Jackets will meet for the eighth time overall and first in the ACC/Big Ten Challenge. Illinois holds a 6-1 advantage in the all-time series, including four straight wins. The teams last played on Nov. 23, 2001, in Las Vegas, a 105-66 Illini victory. This will mark the first meeting between the programs in Champaign since Jan. 22, 1989, when the Flyin' Illini earned the nation's No. 1 ranking after defeating Georgia Tech in double overtime by the score of 103-92.

Illinois owns an all-time record of 6-7 in the ACC/Big Ten Challenge, with its six Challenge wins tied for the most among Big Ten teams along with Michigan State, Ohio State, Northwestern and Wisconsin. The Illini carry a three-game winning streak in the Challenge after recording victories over Clemson (2009), North Carolina (2010) and Maryland (2011). The Big Ten Conference, meanwhile, also has won three straight Challenges, defeating the ACC by 6-to-5 margins in 2009 and 2010 and 8-to-4 last year.

ESPN, ESPN2 and ESPNU will combine to televise all 12 games of the two-day event. Game times and network designations will be announced at a later date.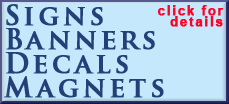 ___
2012 ACC/Big Ten Challenge schedule
(Times and networks to be determined)

Tuesday, Nov. 27
North Carolina at Indiana
North Carolina State at Michigan
Minnesota at Florida State
Maryland at Northwestern
Iowa at Virginia Tech
Nebraska at Wake Forest

Wednesday, Nov. 28
Ohio State at Duke
Michigan State at Miami
Virginia at Wisconsin
Georgia Tech at Illinois
Purdue at Clemson
Boston College at Penn State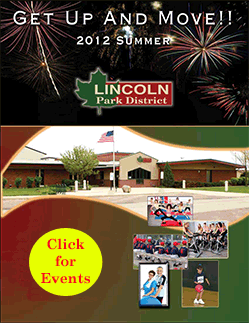 Illinois' ACC/Big Ten Challenge history
Nov. 29, 2011 -- Illinois 71, Maryland 62 (Comcast Center, College Park, Md.)

Nov. 30, 2010 -- No. 20 Illinois 79, North Carolina 67 (Assembly Hall, Champaign)

Dec. 2, 2009 -- Illinois 76, No. 18 Clemson 74 (Littlejohn Coliseum, Clemson, S.C.)

Dec. 2, 2008 -- Clemson 76, Illinois 74
(Assembly Hall, Champaign)

Nov. 28, 2007 -- Maryland 69, Illinois 61 (Comcast Center, College Park, Md.)

Nov. 28, 2006 -- No. 23 Maryland 72, Illinois 66 (Assembly Hall, Champaign)

Nov. 29, 2005 -- No. 12 Illinois 68, North Carolina 64 (Smith Center, Chapel Hill, N.C.)

Dec. 1, 2004 -- No. 5 Illinois 91, No. 1 Wake Forest 73 (Assembly Hall, Champaign)

Dec. 2, 2003 -- No. 10 North Carolina 88, No. 11 Illinois 81 (Greensboro, N.C., Coliseum)

Dec. 3, 2002 -- No. 25 Illinois 92, No. 12 North Carolina 65 (Assembly Hall, Champaign.)

Nov. 27, 2001 -- No. 5 Maryland 76, No. 2 Illinois 63 (Cole Fieldhouse, College Park, Md.)

Nov. 28, 2000 - No. 1 Duke 78, No. 9 Illinois 77 (Greensboro, N.C., Coliseum)

Nov. 30, 1999 -- No. 17 Duke 72, No. 16 Illinois 69 (United Center, Chicago)
[Text from news release received from Derrick Burson, associate sports information director, University of Illinois]