Bryant responded the first time by calling out his teammates for lackluster effort.
It might not be so simple this time.
Russell Westbrook had 27 points and nine assists, Kevin Durant added 25 points and the Oklahoma City Thunder blasted the weary Lakers 119-90 Monday night in the opening game of the Western Conference semifinals.
This blowout came four days after Bryant's Lakers trailed by as many as 28 in a loss at Denver, then bounced back to win Game 7. They'll need to find some answers before Game 2 in Oklahoma City on Wednesday night.
"I've seen both sides of that equation and my experience has taught me just to be patient and to think the game through," said Bryant, who tied Andrew Bynum for the team lead with 20 points.
"We can come up with a different strategy and we can do a much better job and have a much better showing in the next game."
The Thunder took a 15-point halftime lead, opened the third quarter with a 15-2 blitz filled with crowd-pleasing 3-pointers and dunks, and never looked back. The final margin ended up being the fourth-largest in the history of the Oklahoma City franchise, including its years in Seattle.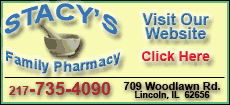 It matched the 12th-largest defeat in Lakers postseason history, and the sixth worst of Bryant's career. Three of those losses came in close-out games when L.A. was done for the series. Once was the start of a four-game sweep. The other two times, the Lakers came back to win the next game -- both during their run to the 2000 NBA title.
"We got beat tonight. You can say anything you want to about a seven-game series and us having a day or whatever," Los Angeles coach Mike Brown said. "The bottom line is this is the playoffs, we've got to come to play and we didn't. We got beat.
"It's one game, so we've got to bounce back for the next one."
The Thunder didn't need any dirty tactics to get even for Metta World Peace's suspension-worthy elbow that gave Oklahoma City's James Harden a concussion with a week left in the regular season.
The league's most turnover-prone team -- committing 16.4 per game in the regular season -- gave it away only four times, a record low for the franchise.
"I think that's huge," coach Scott Brooks said. "Four -- we've had that the first 6 minutes of games at times."
While the Lakers were making a quick turnaround less than 48 hours after ending the first round, the Thunder had eight full days off following their first-round sweep of defending NBA champion Dallas.
That gave starting center Kendrick Perkins time -- but apparently not enough -- to rest a strained muscle in his right hip after he hurt it in the final game of the Dallas series. He limped out of the game after dunking just after halftime and did not return -- although coach Scott Brooks said he could have. He will be re-evaluated Tuesday.
The possibility of rust had been a concern for Brooks, and he fought it by alternating light days with demanding, training-camp style practices.
"There's no question we have a team full of gym rats. They want to play basketball," Brooks said. "That's all they want to do: They want to play basketball. They're basketball players. They probably don't have much of a life off the court."