After all, his team had less than 48 hours off after beating Washington in Game 7 of their Eastern conference semifinal series to get ready for a well-rested New Jersey side. And even after beating the Devils 3-0 in the opening game of their series Monday night, the Rangers will still have only the same two days or so to get ready to mix it up with New Jersey again in Game 2. But the truth is Tortorella is like that with reporters -- snappy -- most of the time.
"I don't know where you guys get all this stuff about being tired," he said. "If we're tired this time of the year, there's something the matter. We still have a month to play. You might as well not even ask me questions about being tired."
Or about anything else, depending on Tortorella's mood any given night.
Thrown a softball question about Artem Anisimov, whose late empty-net goal drained any remaining drama from the result, the coach simply replied, "I'm not going to single him out." Asked whether he was surprised how comfortable Chris Kreider, the rookie who set up New York's all-important first goal and scored the second, looked playing in big games, Tortorella shrugged. "I have no idea what you're talking about. He played good, though. He played a good game."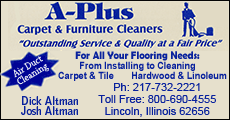 The one topic we know that Tortorella can be downright effusive about, though, is blocking shots. He made that a priority with his players when he got his first full-time NHL head coaching job in Tampa Bay nearly a dozen seasons ago, and the Rangers' have practically turned it into an art form since he landed on the bench in New York three years ago. Against the Devils in Game 1, they blocked 26 shots, providing a big advantage to teammate Henrik Lundqvist, the best goalie in hockey at the moment, in his much-anticipated battle with New Jersey's Martin Brodeur, arguably the best goalie ever to play in the NHL.
The Devils managed only 21 shots on net for the game, and had an inkling that might not be enough when Lundqvist stoned Zach Parise three times in succession from point-blank range during a New Jersey power play with little more than five minutes left in the second period.
"I tried to go 5-hole on the first one and it just kept popping back to me," Parise recalled afterward. "I tried to go up, and he made the save. It came back, and I tried to go high, and he made another save. It was unfortunate. It was a few of those opportunities we had. We just didn't capitalize."
That was true whether it was Adam Henrique in the slot, Ilya Kovalchuk with a backhander on a semi-breakaway, or Adam Larsson's drive from the point. Strangely enough, the Devils probably came closest to scoring little more than a minute into the second period when Rangers defenseman Dan Girardi aimed a pass from behind his own net that struck the onrushing Dainius Zubrus and nearly rebounded into the New York net. But Lundqvist, reacting as though he had eyes in the back of his head, got his right pad in the way just in time.
"Hank is huge for us back there," Girardi said. "We were struggling a little bit in our defensive zone and he was there to bail us out. That's what happened. He made some big saves, and in the third period we came out hard and got a couple of goals for him."