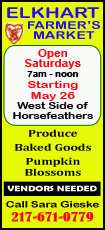 "We know that's happening," Devils captain Zach Parise said after the Rangers' 3-0 win on Monday night. "We know that's coming. That's the way they play. They block a lot of shots, and we expect that for the rest of the series."
So did the Ottawa Senators and the Washington Capitals, the Rangers' first two postseason opponents, who pushed the East's top-seeded team to seven games, but couldn't knock them out.
Lundqvist earned his fifth career playoff shutout across the ice from New Jersey's Martin Brodeur, who owns the NHL postseason record with 24.
The game was in a scoreless deadlock until the third period when the Rangers broke it open.
"It felt like it was important for me to get a good start," Lundqvist said. "It's always tough to come from a Game 7. So emotional, and everything around it, and then start over. (Sunday) was all about regrouping, and move your focus to a new team and just a different type of game. I didn't really know what to expect from this game, honestly.
"It pretty much turned out the way I hoped."

Rookie Chris Kreider, defenseman Dan Girardi, and Artem Anisimov all had a goal and an assist for New York, which rebounded well two days after outlasting the pesky Capitals.
Just as they did in the first two rounds, the Rangers jumped out to a 1-0 series lead. They hope to avoid losing Game 2 at home for the third straight series.
"We want for the first time to get a 2-0 lead," forward Brad Richards said.
After 14 games and two nail-biting playoff series wins, the Rangers insisted they have plenty left to make a run at the Stanley Cup.
If any proof was needed, Lundqvist provided it.
"I don't know where you guys get all this stuff about being tired," Rangers coach John Tortorella said. "If we're tired this time of the year, there's something the matter. We still have a month to play. You might as well not even ask me questions about being tired."
The Rangers said during their one day off before facing the Devils that they liked the rhythm of playing every other day, and didn't think the quick turnaround would affect them. The Devils, however, had been off for five days since they knocked out the Philadelphia Flyers in five games.
No team forced to play seven-game series in each of the first two rounds has gone on to win the Stanley Cup. The Rangers are determined to be the first. They slogged through two scoreless periods before dominating the third.
The Rangers are in the conference finals for the first time since 1997, and they haven't reached the Stanley Cup finals since 1994, when they beat a then 22-year-old Brodeur and the Devils in a classic seven-game series that backed up captain Mark Messier's guarantee.
Brodeur and the Devils are making their first conference finals appearance since 2003, the year they won the Cup for the third time.
Game 2 is Wednesday night in New York.
Girardi, who struggled at times with his defensive duties, got a perfect setup from Kreider and scored 53 seconds into the third. Playing in just his 13th NHL game, all in these playoffs, Kreider sent a pass back from the right circle in the Devils' zone to the point. Girardi took long strides as he charged up ice and stepped into a shot that ripped through a screen in front by teammate Derek Stepan.
"I saw (Kreider) coming up the wall, and I was delaying to see what he was going to do," Girardi said. "I saw no one go to the point, and I kind of stepped into it and got it through."
The shot beat Brodeur for Girardi's second playoff goal this season and second in 47 career postseason games. It was a drive Brodeur said he never saw.
"We didn't finish Kreider down the board," Brodeur said. "We didn't close him out and get him off of the puck. Nobody went to him, probably a miscommunication, and he was able to lay a puck to Girardi and for a bomb."