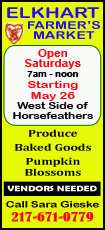 "Roger would ask me, `What are you doing? Are you available tonight?' I knew exactly what he was talking about," McNamee said Monday, in the first day of his testimony against his former client and friend.
Back then, in 1998, Clemens was pitching for the Toronto Blue Jays, and McNamee was the team's strength and conditioning coach. According to McNamee, the two men went to Clemens' apartment in the Jays' Skydome stadium.
"Roger pulled down his pants, exposing his right buttocks cheek to me," McNamee said. A few seconds later, Clemens said he was ready. McNamee said he then "plunged the fluid in, into his buttocks."
"That," McNamee said, "was the first time I injected Roger Clemens."
McNamee said he didn't feel good about the moment, but he got the sense that Clemens "wasn't good at doing the `booty shot.'"
That year was the beginning of a decade-long relationship that soured when McNamee, facing legal trouble, told investigators he had injected the seven-time Cy Young Award winner with steroids and HGH. Clemens' denial of those allegations at a 2008 congressional hearing landed him in court, where he faces charges that he lied to Congress.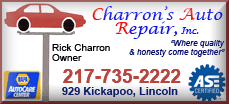 It took a month for prosecutors to get to their key witness: McNamee is the only person who will claim firsthand knowledge of Clemens using performance-enhancing drugs.
McNamee also detailed a rushed shot he gave Clemens in a utility closet in the Tampa Bay clubhouse in 1998.
"I was hurrying because we had to get out of there," he recalled. "I closed the door and injected him real quick and we left. I kept one foot on the door as I was injecting," to keep anyone from coming in on them.
And when McNamee was asked where Clemens had gotten the drugs, he responded: "Don't ask, don't tell. I didn't want to know."
Later that season, McNamee claimed, Clemens came to his locker, threw a bag of steroids into it, and said: "Get rid of it. I'm done with it." That was after Clemens had developed an abscess on his buttocks.
The two men had developed such a bond -- either because of drugs, as the prosecution says, or because of workouts, as the defense maintains -- that Clemens asked his new team, the New York Yankees, to bring McNamee on board at the beginning of the 1999 season. New York declined, but when Clemens made another plea near the end of the season, the Yankees created a new position for McNamee -- assistant strength and conditioning coach.
The salary was only $30,000, McNamee said, but Clemens supplemented that with $50,000 or $60,000. The previous year, Clemens had tipped him $1,000 at the end of spring training, McNamee said.
McNamee said he didn't want to be with the Yankees, having already worked for the team as a bullpen catcher and batting practice pitcher in the mid-1990s.
"I just wanted to be Roger Clemens' trainer," he said.