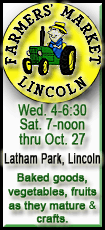 Bosh strained a lower abdominal muscle in Game 1 of the teams' Eastern Conference semifinal series, that original diagnosis confirmed Monday after an MRI exam. The team said Bosh is out "indefinitely," though coach Erik Spoelstra and others say the injury could have been worse.
Either way, Bosh is out for Game 2 on Tuesday, and sounds like he probably won't play again in this series.
"This season has to be extended for me to play again," Bosh said. "So that's what's on my mind."
Bosh was hurt late in the first half as he drove for a dunk and got fouled by Indiana's Roy Hibbert. The foul almost certainly played no role in the injury, as Bosh fell forward to his hands and knees after landing and stayed down for a few seconds. He got up and made his free throw, but dropped to the court again on the ensuing possession, leaving the game for evaluation.
Without Bosh, Miami rallied behind LeBron James and Dwyane Wade, who outscored the Pacers 42-38 in the second half themselves and fueled a series-opening 95-86 win.

"Seeing him yesterday, seeing the pain he was in, you feared the worst," Wade said as practice wrapped up Monday. "But seeing him downstairs in the training room with a smile on his face -- it wasn't a big smile, it was a little one -- but just to see him in there, it was good.
"You never know with these kind of things how long it takes."
It'll be an adjustment for Miami, which will likely start either Ronny Turiaf or Joel Anthony at center and keep Udonis Haslem in the opening lineup at power forward -- and that trio earned a tip of the cap from Indiana coach Frank Vogel on Monday when he called them "three of the best dirty-work guys in the business." James will see some time at power forward as well, which isn't uncommon for Miami anyway.
The Pacers will also be doing some adjusting as well, after spending the buildup to this series preparing for James, Wade and Bosh.
"It changes their team, but we've got to understand it doesn't allow you to play 5-on-4," Vogel said. "They've got great players they can fill in for him. They've got different lineups that are sometimes more effective than the lineup with Bosh. Obviously, not having to worry about Bosh helps because he's such a terrific player."
Indiana got a look at what Miami will do without Bosh in the second half, when James and Wade dominated the ball. James took 17 shots in the second half, Wade took 13. No other Heat player took more than two shots after halftime.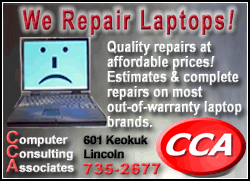 "If Chris can't play, it'll be really heavy, heavy pick-and-roll sets for LeBron and D-Wade," Indiana forward Danny Granger said. "That's what it was when he went out of the game. They kind of lost their low-post presence so now those guys will dominate the ball even more, which makes my job and Paul George's job a little difficult, and our bigs, because they'll set multiple pick-and-rolls every possession."