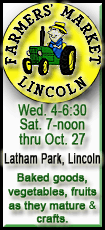 While St. Louis Mayor Francis Slay is urging rejection of the Rams' plan, his top aide said it is far too soon to sound the alarm that the city may lose an NFL team for the second time since 1987.
The Rams' proposal was released against their wishes on Monday, a response to the dome improvement plan submitted by their landlord, the St. Louis Convention and Visitors Commission, in February. And the discrepancy is wide: The CVC plan called for $124 million in upgrades, 52 percent of which would be paid for by the Rams; the team's plan called for a complete overhaul estimated by the city to cost more than $700 million, and it wasn't clear how it would be funded.
Slay chief of staff Jeff Rainford said there are extremists on both sides -- some who fret the Rams are all but gone and others who say no public money should be spent to keep them.
"The CVC is taking the middle ground, the commonsense ground, which is we want to keep the Rams in St. Louis but at an affordable price and in a way that makes sense for the people of St. Louis," Rainford said.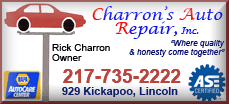 Missouri Attorney General Chris Koster released details of the Rams' proposal after open records requests from several media outlets, including The Associated Press, which contended that since taxpayers are paying $720 million over 30 years to fund the dome, records related to it should be open.
The 30-year lease signed when the Rams arrived in St. Louis from Los Angeles prior to the 1995 season requires that the dome remain among the top eight of the 31 NFL stadiums or the team can break the lease at certain junctures, the next being after the 2014 season. Owner Stan Kroenke has been non-committal about the team's future if the dome isn't improved.
The CVC plan called for things such as improved club seats, a massive new scoreboard and better natural lighting along the sides. The Rams' plan calls for a complete overhaul: Construction of a new roof with a sliding panel that will allow in natural light; removal and expansion of the brick exterior on the east side and replacement with a glass front; re-routing a nearby street; adding 6,000 seats; and better amenities.
Rainford said that in addition to the projected $700 million cost, the dome would have to be closed for up to three years to make the improvements. Because the dome is part of the convention center, the city would also stand to lose $500 million in convention revenue, he said.
"The mayor will recommend that the CVC reject this, but this is part of a dance and we're very early in the choreography," Rainford said.