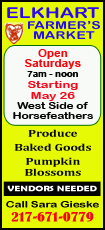 Thirty-six students ranging in grades from fourth through eighth joined in the competition. In the end it was Northwest fourth-grader Katherine Lewis who excelled in spelling, with Northwest fifth-grader Ashlan Francis coming in second.

In the first round of competition, the word "woodchuck" was the first one to stump a student. When it was misspelled, the young man making the attempt was sent to the back row of chairs in the school gymnasium. He wasn't there alone for long, though, as six other students soon joined him.

In round 2, eight faltered on words such as "discreet," "bevel," "wigwam" and "cleanser" and went to the back of the room.

By the end of the third round, only 15 remained in the competition, as students were stumped by the words "grotto," "succeed," "mattress," "anvil" and "candidate."

In round 4, "league," "pallet" and "tamale" took three more out of the competition.
By round 5, the words were becoming increasingly difficult and students faltered on the words "perennial," "piccolo," "elixir," "filament" and "nugget" but aced words such as "hominy" and "filibuster."
In the sixth round, the number of competitors dropped to five. Among the correctly spelled words were "furlong," "fresco" and "satellite," while "corpuscle," "muslin" and "provolone" proved to be too much for the young spellers.
Round 7 began with Katherine correctly spelling "interrupt." The next three competitors misspelled "libretto," "curriculum" and "receipt." When Ashlan stepped up to the microphone, her word was "caucus," which she misspelled.
District 27 librarian Elaine Knight was presenting the words to the students. She stopped the competition at this point and explained that in order to name a winner, either Katherine or Ashlan would have to spell two consecutive words correctly. Katherine would be the first up. If she missed her words, then Ashlan would have another shot at the title.
Katherine was first given the word "hundredth," which she spelled correctly. Her second word was "ghoul," and again she aced it, making her this year's champion speller in District 27, with Ashlan coming in second.
Each of the girls received a loud round of applause from the large crowd that had gathered to watch. The girls also received gift certificates from Prairie Years, and Katherine was awarded a trophy.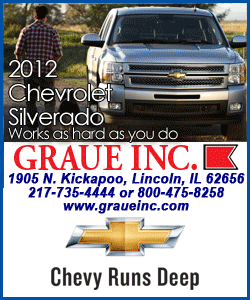 Students who participated in the spelling bee were:
Washington-Monroe fourth-graders
Bryson Harold, Mia Hullinger, Chloe Laubenstein and Johnathan Raymond

Washington-Monroe fifth-graders
Madison Farris, Jacob Franklin, Zoey Lowe and Ivy Pierce

Northwest fourth-graders
Katherine Lewis and Dalton Westcott

Northwest fifth-graders
Ashlan Francis and Kiersten Little

Central fourth-graders
Landen Lessen, Aria Pumfrey, Ozzie Treakle and Sydney Worth

Central fifth-graders
Abby Bishop, Audrey Dennison, Kate Maupin, Carley Robbins and Alex Work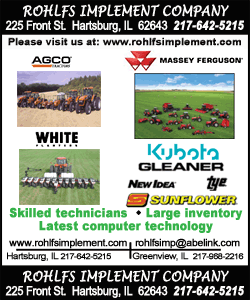 Lincoln Junior High School sixth-graders
Briona Brown, Austin Daggett, Ethan Keller and Eric Nguyen

LJHS seventh-graders
Kylee Foster, Jarrett Poole, Ryan Rohlfs, Trent Whitham and Evan Zastrow

LJHS eighth-graders
Nate Gleason, Paige Lowe, Anna Menge, Tannah Snodgrass and Ty Whitetree

LJHS special education
Stephanie Deeb
[By NILA SMITH]