Performances on Thursday, Friday and Sunday start at 7:30 p.m., and there is also a matinée performance at 2 p.m. Sunday.

In 1991 Walt Disney transformed "Beauty and the Beast," a traditional French fairy tale into an animated classic. Belle is a girl who is dissatisfied with life in a small provincial French town, constantly trying to fend off the misplaced "affections" of the conceited Gaston. The Beast is a prince who was placed under a spell because he could not love. A wrong turn taken by Maurice, Belle's father, causes the two to meet and, through this, the "tale as old as time" unfolds.

The LCHS production of "Beauty and the Beast" is directed by Rhys Lovell, Kim Peterson-Quinn and Julie Kasa. Kayla Huskins serves as stage manager and Mikel Frost as technical adviser.

Cast members and their roles include Shelby Voyles as Belle, Matt Mason as the Beast, Jarrod Grover as Gaston, Matthew Langdon as Lumière, Lauren Stanfield as Mrs. Potts, Wyatt Phillis as Maurice, Grace Sheley as Madame De La Bouche, Lizzie Jaegle as Cogsworth, Olivia Graue as The Enchantres, Tara Shane as Lefou, Justin Broom as Monsieur D'Arque, Madison Bishop as Babette, and Will Lovell as Chip.

Other cast members are Morgan Conrady, Miranda Brooks, Jacqueline Keysear, Stephanie Hannel, Kendall Katz as Silly Girls.
Townspeople are Haley Welch, Sydney Marshall, Paige Brewer, Antoinette Richmand, Anna Spaulding, Jenna Williams, Angela Kelly, Alysa Cox and Karley Boyd.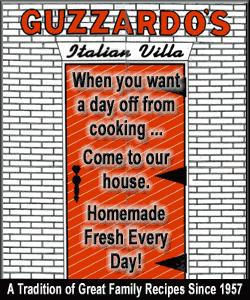 This year's production also includes a cast of children playing the roles of village children and enchanted castle butlers and maids. They are Emma Buenrostro, Shadae Carter, Francesca Audabato, Ysabella Audabato, Olivia Cooper, Emily Craig, Haylee Dunham, Destiny Ellis, Cassie Everson, Chloe Laubenstein, Paige Mcree, Grace Montgomery, Ben Nunn, Lily Porter, Chloe Pryzkopanski, Alexa Reed, Josie Schumann, Daniel Siebert and Emily Siebert.
The pit orchestra, under the direction of David Swaar, features a top-notch group of musicians: Cody Garretson, Christian West, Austin Heurd, Nick Satterfield, Shelby Lessen, Rachel Skelton, Marissa Booth, Chelsey George, Rebecca Stein, Corey Webster, Clarissa Bess and Amy Swaar
Tickets for the LCHS production may be purchased at the door. The cost is $10 for adults and $8 for senior citizens, students and children.
This year's musical will be performed at the Johnston Center for Performing Arts at Lincoln College.
For more information, call 217-732-4131, ext. 515.
[Text from file received]