Countdown to public transportation system launch begins

Send a link to a friend
[May 21, 2012] After five years of diligent hard work, a public transportation system for Logan County is planned to launch on Aug. 1. It was with great excitement that Logan County Board liaison Pat O'Neill made the announcement to fellow county board members last week.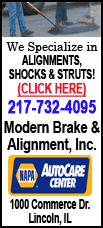 Rides will be available by calling in advance for an appointment, with trips to out-of-town destinations scheduled a couple of days a week and emergency trips handled on request. Riders are anticipated to make use of the system for medical appointments, shopping, employment, social and entertainment purposes.

The federally subsidized program shared by Logan and Mason counties will be administered under the auspices of Community Action Partnership of Central Illinois. Community Action has had a senior transportation system in place for over 35 years, which made a natural fit for the agency to get involved now, according to Angela Stoltzenburg, executive director.

Mark Graue has been hired as assistant transportation director. He will be working under Angie Jenkins, transportation director. Jenkins is employed by Community Action and has been working on this project for years.
O'Neill said everything is coming together very nicely for the startup. He presented a proposed fee schedule and logo for the board to review and asked for feedback.
Hours of availability would be Monday-Friday from 7:30 a.m. to 4 p.m.
The drivers will be scheduled based upon the needs in the community.
The system will keep documentation of demands, and as the needs become more apparent, the hours could possibly be expanded.
In the future, the system plans to meet with local organizations that could benefit from the services and set up potential service contracts to meet the needs of individuals who are without vehicle transportation.
The system will provide service for a fee to the public, and the rides for seniors will remain by a suggested donation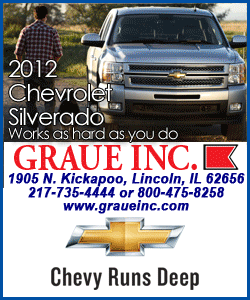 Six vehicles are set to go now, with the possibility of more next year. The vehicles just need to be affixed with the logo.
The public transportation advisory board of the Illinois Department of Transportation estimates 35,000 to 65,000 rides the first year of the Logan and Mason County system.
The $130,000-a-year grant-funded program offers a new form of low-cost transportation that has not been available previously. Funding for the public transportation system is facilitated through the Rural and Small Urban Programs and the Division of Public and Intermodal Transportation with IDOT and is subsidized by federal grant money.
Watch LDN for further details and announcements of times and fees.
___
Logan Mason Public Transportation logo
[By JAN YOUNGQUIST]
Past related article