CLASSIFIED ADS
---
---
Dining Room Table with 2 leaves.
Width 3 feet 8 inches, length when expanded 7 feet 3 inches.
Comes with 6 plaid upholstered, ladder back chars;
4 are side chairs and 2 are Captain chairs.
Reasonably priced and in good condition
Call 217-732-2898

Send a link to a friend
---
Sweet Smelling & Long Lasting
Clean Burning 9 oz., 16 oz., 24 oz.
November
Candle of the Month
Fresh Laundry

$16.00
for a limited time only
click on candle for larger view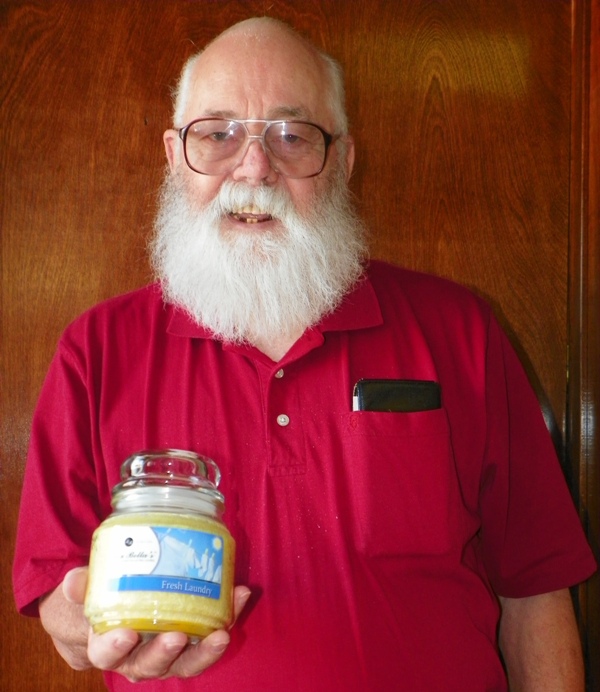 CANDLES-B-ME
Glenn and Mary Michaelis
607 Tremont St
Lincoln
217-737-3078
Distributorships Available
Store Hours
Mon - Fri 9 a.m. to 12 p.m.
Other times by appointment
PH 737-3078

Send a link to a friend
---
Good Used Furniture
Antiques
Tables & chairs, sofas, beds, desks, rockers, recliners, dressers, end tables, curio and china cabinets, book cases, TVs and TV stands, refrigerators, washers, dryers, lamps, pictures, Jeff Gordon-NASCAR, Pillsbury Dough Boy, John Deere, Coca Cola, Harley Davidson, Elvis and the Beatles memorabilia, Precious Moments, Revere Ware cookware, tools, metal collector signs, caps, CDs, dolls, games & toys and misc. gift items. Items change daily.
Country Boys Store
1228 Woodlawn Road
Lincoln IL 62656

Send a link to a friend
---
For sale: Used washers, dryers and ranges. Six-month warranty. McEntire Appliance, 403 Broadway, Lincoln, 732-4874.

Send a link to a friend
---
---