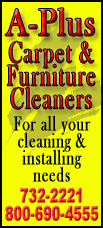 The hearing was convened to hear the arguments on whether or not a piece of land in the county should be rezoned for a different purpose.

There had been a meeting for this purpose on Sept. 6, but it was deemed invalid due to improper legal description in the public notice. However, the participants were encouraged to submit written reports for the written record, detailing their arguments from the previous meeting and any research that was involved.

The land in question measures 280 acres and is bordered by 900th Avenue and 1400th Street. The landowner, Doug Muck, has submitted an application to request that the land be rezoned from special district agriculture to extraction.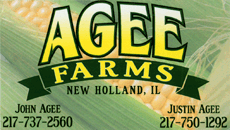 If it is converted, the land can be used for rock-crushing and excavation of minerals. Hanson Material Service of Springfield, which operated the current quarry west of Lincoln, has expressed interest in moving its operation to this location. The current quarry is in the process of being shut down.
Muck's land holds a supply of limestone.
Right now, those buying limestone have to pay extra costs to have the stone transported from surrounding areas, as the current quarry has run out.
Limestone is heavily used in road building. Agricultural lime could also be mined for farming. Lime increases the quality of soil for growing corn and soybean crops by making soil less acidic, increasing the uptake of nutrients. It is typically applied by the ton per acre to the soil types in this area every five to seven years.
Objections have been filed by neighbors of the property: Blaine Olson, Steve Schreiner and Don Ludwig previously mailed a letter detailing their concerns to Doug Muck. Muck addressed these concerns as part of his presentation.
Before Muck could elaborate on his application and why his land should be rezoned, George Mueller stepped forward with his own paperwork for the appeals board. He was present as the attorney for Steve Schreiner. Mueller wanted to see three motions passed. John Myers, an attorney representing Don Ludwig, worked with Mueller on creating these motions.
First, Mueller wanted to ensure that this matter would require a three-quarters vote from the appeals board. Second, he wanted the meeting dismissed due to a lack of planning commission involvement, as Muck had altered his petition since the last meeting. Finally, Mueller wanted a motion passed that would allow for a new hearing with the planning commission.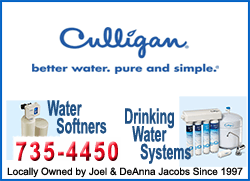 Furthermore, Mueller and Myers did not receive the relevant documents from Muck until earlier that day, and they believed they did not have adequate preparation time before the hearing.
The appeals board received Mueller's paperwork, but the meeting was not dismissed. Zoning officer Will D'Andrea corrected Mueller by saying that a new meeting with the planning commission was not necessary. While Muck did alter his application, it was never removed from the system, so a new meeting was not needed.
After Mueller's objections were noted, Muck began to give his argument. All three of the opposing attorneys -- Mueller, Myers and Todd Turner, who is Blaine Olson's attorney -- asked that Muck and his supporters be sworn in before their testimonies, which did not occur.
Muck began by saying that he has been working with Hanson on this potential project for the past six years. Due to economic constraints the company has been facing, some renegotiating has been done recently, but Hanson still wishes to have a mine in Logan County.
Hanson employs at least 18 people locally, some of whom were present for the hearing.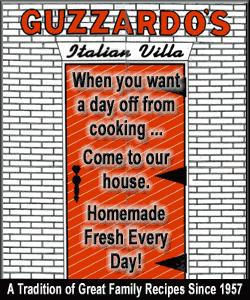 Muck also said he would like to see the asphalt plant remain in Lincoln, which would also benefit from a new mine, as they need the limestone for road rock. Furthermore, Muck admitted that since the land is his and he would be leasing it to Hanson, he would like to see a personal profit come from the operations.
One of the concerns Muck addressed was that of the aesthetics of the plant. Muck responded by saying that if one goes to the area in question, the quarry would actually be blocked from Olson's view by a line of trees. Screening berms, which would be built by Hanson, might be visible over the tree line.
As to the aesthetics of tearing down the previous plant, Muck explained that photos of the reclamation efforts reflect the final gathering of equipment in one location in anticipation of moving to the new quarry. Muck said the rest of the land has been cleared of equipment and structures.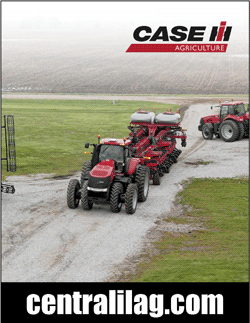 Another issue is the danger presented by current roadways. Right now, there is a curved road that could provide entrance to the potential plant. Hanson has plans in mind for a new intersection that would be built with the cooperation of the road commissioner and the county engineer. Muck claimed that the relevant parties have been contacted about those plans.
Muck pointed out that historically, previous mining applications were approved for the surrounding area in 1971, 1978 and 1984.
As to the potential lowering of surrounding property value, Muck explained that he could not really speak to that matter, as the assessors he had spoken to could not really provide figures due to a lack of experience with this issue. Muck also said that the previous mine did not stop people from building homes nearby.
Muck said he is surprised that the objectors have not asked neighbors of the previous quarry what living near such a business would be like. Neighbors have had few problems with Hanson over the years.
"I would think that these folks who are worried about this would have talked to the neighbors to find out what their experiences were," said Muck.
Other issues discussed, including truck traffic and wells, will be presented on Monday.
The meeting was ended due to time constraints, and an extension was set for Monday in the same location. The appeals board is hoping to have a recommendation to make to the county board after the continuation.
Members of the zoning appeals board present were chairman Doug Thompson, Dean Toohey, Rick Sheley and Wilbur Paulus. Zoning officer Will D'Andrea was also present.
[By DEREK HURLEY]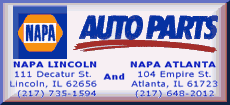 Past related articles