Material in this section is published as is from various external sources.
---
New service hours for Social Security offices
9 a.m.-3 p.m. Monday-Friday
Closed Wednesday afternoons next year

Send a link to a friend
[November 10, 2012] SPRINGFIELD -- Effective Nov. 19, Illinois Social Security offices will be open to the public Monday through Friday from 9 a.m. to 3 p.m. -- a reduction of 30 minutes each weekday. In addition, beginning Jan. 2, offices will close to the public at noon every Wednesday.
State calls attention to the residents of long-term care in observance of Residents' Rights Month
SPRINGFIELD -- With respect to the observance of Residents' Rights Month, Illinois Department on Aging Director John K. Holton, Ph.D., says the department works to make sure that residents living in long-term care facilities are not forgotten, are safe and receive quality care. (Click here for the rest of the story.)
---
Medicare Part D open enrollment period going on now
Department of Insurance offers free counseling on options
Call 800-548-9034 toll-free or visit http://insurance.Illinois.gov/SHIP/
SPRINGFIELD -- On Monday, Illinois Department of Insurance Director Andrew Boron announced that free counseling assistance is available to help educate Medicare-eligible individuals and their caregivers about available Medicare Part D insurance options. The department's Senior Health Insurance Program, known as SHIP, provides free counseling for Medicare beneficiaries and their caregivers. The Medicare Part D open enrollment season runs from Oct. 15 through Dec. 7. (Click here for the rest of the story.)
---
Top 10 scams targeting seniors
From the National Council on Aging
Financial scams targeting seniors have become so prevalent that they're now considered "the crime of the 21st century." (Click here for the rest of the story.)
---
Nursing home oral health care matters
Elderly people who live in nursing homes are at greater risk for oral health problems compared with elderly people who live independently, according to a study published in the July-August 2002 issue of General Dentistry, the clinical, peer-reviewed journal of the Academy of General Dentistry. (Click here for the rest of the story.)
---
Atlanta Public Library announces new program for seniors
ATLANTA -- The Atlanta Public Library invites the community to a series of monthly events for seniors. The series is called "This Golden Age" and is about making life matter no matter how old you are. This Golden Age tackles topics of particular interest to people over 50. The monthly events begin Oct. 16 and are scheduled for nine Tuesdays. (Click here for the rest of the story.)
---
---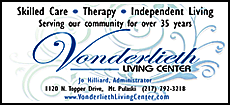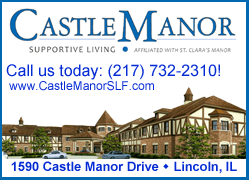 ---
From the Lincoln Police Department
Beware of door-to-door handymen preying on seniors
The Lincoln Police Department has taken several complaints from senior citizens over the past several months regarding lawn care companies and tree trimming businesses that are not performing the amount of work they are being paid for. These complaints have involved large amounts of money, and the scamming companies appear to be targeting seniors. (Click here for the rest of the story.)
---
Medical identity theft rising: Steps to protect yourself
(ARA) -- Two million Americans fall victim to medical identity theft each year, according to a study by the Ponemon Institute, commissioned by Experian's ProtectMyID. While medical identity theft costs victims an average of $22,346, the potential impact can be far greater -- medical identity theft could cost some victims their health, or even their lives. (Click here for the rest of the story.)
---
Medicare fines over hospitals' readmitted patients
WASHINGTON (AP) -- If you or an elderly relative have been hospitalized recently and noticed extra attention when the time came to be discharged, there's more to it than good customer service. (Click here for the rest of the story.)
---
WHY IT MATTERS:
Social Security
OKLAHOMA CITY (AP) -- The issue: Unless Congress acts, the trust funds that support Social Security will run out of money in 2033, according to the trustees who oversee the retirement and disability program. At that point, Social Security would collect only enough tax revenue each year to pay about 75 percent of benefits. That benefit cut wouldn't sit well with the millions of older Americans who rely on Social Security for most of their income. (Click here for the rest of the story.)
---