New geologic data for central Illinois
Send a link to a friend
[October 10, 2012] CHAMPAIGN -- The Illinois State Geological Survey, a division of the Prairie Research Institute, will release new seismic reflection data Wednesday for a continuous 120-mile east-west line from Meredosia to southwestern Champaign County (see map). It is the only seismic line known to have been collected in that region of Illinois. Like ultrasound medical imaging, seismic reflection uses sound waves to produce its images, but of rocks and sediments in the earth's subsurface.
"This is higher quality technical data than we have ever had for this part of Illinois," said Don McKay, director of the ISGS. "It was funded with federal stimulus money, and we are releasing it now to the private sector because of its potential value for energy development."

The seismic reflection survey is part of a U.S. Department of Energy-sponsored research project and was originally acquired to help evaluate the suitability of rocks in central Illinois for large-scale storage of carbon dioxide produced by electric generating plants and industrial processes such as biofuel production. However, the seismic reflection data also can be used in the exploration for oil and gas.

The seismic data were collected for the ISGS by WesternGeco, a division of Schlumberger Limited, in order to characterize the properties and thicknesses of sedimentary rocks that overlie granitic basement.

The research project was funded by the U.S. Department of Energy's National Energy Technology Laboratory and the Illinois Department of Commerce and Economic Opportunity's Office of Coal Development, through the Illinois Clean Coal Institute.
The ISGS will discuss and distribute the data Wednesday at the headquarters of the Illinois Oil and Gas Association in Mount Vernon to those preregistered. People unable to attend the event may request the data online at www.isgs.illinois.edu.
___
The Illinois State Geological Survey, part of the Prairie Research Institute, is an applied research and service organization serving the needs of Illinois with earth science information relevant to the state's environmental quality, economic vitality and public safety. ISGS is a global leader in carbon capture and storage research technology and education. For more information, visit www.isgs.illinois.edu.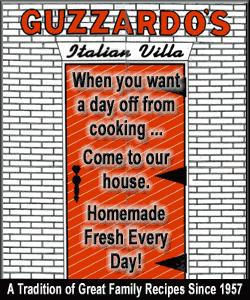 The Prairie Research Institute at the University of Illinois at Urbana-Champaign is the home of the Illinois Natural History Survey, Illinois State Archaeological Survey, Illinois State Geological Survey, Illinois State Water Survey and Illinois Sustainable Technology Center. The institute is a unique source of research, expertise and data, providing a sound basis for independent scientific analysis and decision-making. It was established by state statute in 2008 to bring together these century-old institutions and to sustain and expand their basic and applied research and service roles. Prairie Research Institute scientists apply cutting-edge science to grow the economy, promote public health and safety, and steward the vast resources of Illinois. For more information, visit www.prairie.illinois.edu.
___
Source:
E. Donald McKay, Ph.D., director of the Illinois Geological Survey, 217-333-0044, emckay@illinois.edu
[Text from file received from the Illinois State Geological Survey]