The sweet part: Railers Collin Antoine and Jordan Perry advanced to the IHSA state tournament this weekend at Illinois State University.

The not-so-sweet part: Lincoln fell heartbreakingly short of their much-desired goal of advancing to the state tournament as a team.

With the top three teams advancing, the Railers finished tied with Washington for third place with a score of 324. The tiebreaker went to each team's fifth-highest score, where the Railers fell one stroke short.

One stroke from any player and Lincoln would have had 323 and been on their way to state.

But, unfortunate as it was to come up just short, Lincoln coach Chris Ciaccio stressed that now is the time to celebrate Antoine and Perry's successes.

"That part is hard to swallow," said Ciaccio of falling one stroke short. "But at the same time, Collin and Jordan are going. We need to celebrate that. It's mixed emotions. We'll get over it."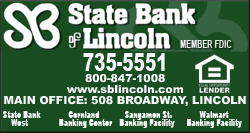 Antoine and Perry each shot 79s to advance as individuals.
Each advanced thanks to their own strengths as golfers.
Cool Collin keeps calm
Antoine, renowned by his teammates and his coach for his "mental game," was able to put together a steady round, with no real round-killing bogey stretches.
Where for other players, a bad hole can derail an entire round, Antoine is able to rebound quickly. And that has paid off in recent weeks, first with an all-conference finish at the Central State Eight tournament and then again at sectionals.
Antoine said his short game felt especially good on Monday.
"I hit a lot of solid shots today. My chipping was pretty good. I almost holed two or three shots on chips, but they just didn't fall," said Antoine, a junior. "I just hit a lot of pure shots. And putting at that course, the greens are pretty tough. If you don't putt well, you're in trouble. But all around, I just played solid."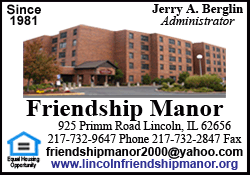 Ciaccio lauded Antoine's improvement from a year ago and especially in recent weeks, crediting it to Antoine's sound mental approach.
"He's gotten so much better with his mental game. He's able to focus, stay within a game plan," said the coach. "Last year, a lot of things bothered him... When I go out there this year and watch him play, I can't tell if he's playing well or struggling, because he's the same kind of temperament all the way around the course. That's exactly what I'm looking for. I don't want them too high when they're playing well or too low when they hit a bad shot. His mental game has really come along.
"He didn't really get in trouble today. Just kind of went out and played his game. He's a really good putter and he's really improved on that part of his game. I'm really happy for him. I think last year at regionals, he shot a 99. This year, in sectionals in tough conditions, he shoots a 79 and is going to state."
Antoine credited his recent improvement to confidence he's gained from his teammates.
"My confidence has improved a ton. My teammates made me believe in myself that I can do it," said Antoine. "I have nothing to lose. I just went out today and shot the best that I could. That was one of my goals this year, to go to state. I accomplished it."
Perry catches fire for first 14 holes
Perry, a sophomore, used the sectional round to show just how good he can be when he's in a groove.
Perry was only 2-over par on the first 14 holes, putting himself in contention for medalist honors.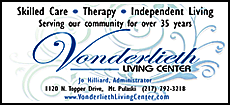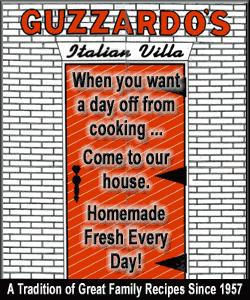 But Perry would hit a rough patch starting on hole No. 15. He double-bogeyed the hole and would bogey 16, 17 and 18 to finish with his 79.
"I was hot for the first 14 holes. I couldn't miss a beat," said Perry. "I was hitting fairways, hitting greens, two-putting and getting out of there with par. That's what I want to do."
Going from scorching hot to a chilly finish was tough for Perry to stomach, but nevertheless, he is heading to the IHSA state tournament for the first time.
For Perry -- who has played in various area summer tournaments since middle school -- that's been a longtime dream.
"It feels really good," said Perry. "It shows that all of the hard work, all of the competitive golf I've played was worth it. It paid off in the long run."
If Perry can avoid a rough patch this weekend at the state tournament, the sky is the limit.
"For me, it's not getting too carried away with where I am at a certain point. That's what happened today," said Perry of what would be the key for him this coming weekend. "Thinking about going to state, I really got off track. For me, this year, state is just a learning experience. I don't have a reason to get mad. I just want to go there and have fun."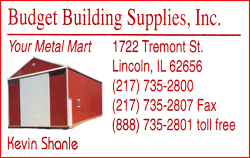 Ciaccio agreed.
"He's just got a nice swing. When he is up there, and he's relaxed, and he's playing the right way, he's just fun to watch. He is just automatic," said Ciaccio. "He did play well the first 14 holes today. The realization about going to state crept into his mind.
"He is only a sophomore, which is hard to imagine since it seems like for a lot of people, he's been around forever. ... I know it wasn't quite the score he was hoping for. He felt like he blew it. But he made it, he'll be there with Collin, and we'll have some fun."
Dean's last day in red and green
Ciaccio said the hardest part of falling short of the team goal was that it meant Ryan Dean's career as a Railer came to a close.
Dean, who won the Central State Eight championship two weeks ago, wasn't able to qualify as an individual, meaning his high school career is over.
A four-year varsity player, Dean has been a mainstay for the LCHS golf program.
This season, he was the only senior and a vocal team leader.
"He's shown us all a lot," said Perry, who finished second to Dean at the conference tournament. "He's the most mature player on the team. He's showed me not to let a bad shot ruin your whole round, to get over it and move on.
"He showed great leadership throughout the whole year, pushing everybody to keep working hard."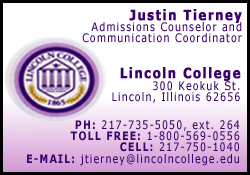 Ciaccio had hoped to be Dean's coach for six days and said the worst part of not advancing was the end of Dean's high school career.
"I was so proud of him this year. He's really come a long way. Especially maturity-wise," said Ciaccio. "Playing with older guys (as an underclassmen), he never had to be a leader. He had to grow into that. He really matured this year. He mentored the other boys. He grew up a lot.
"It was fun to watch, because I've known him since he was a young kid. I'm just really, really proud of him."
[By JUSTIN TIERNEY]