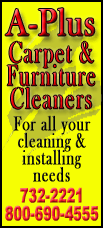 They fault President Barack Obama and his Environmental Protection Agency for new clean air rules they deride as a devastating blow to a multibillion-dollar industry that has been the lifeblood of Appalachia for generations. The agency standards imposed earlier this year tightened limits on existing coal powered-plant emissions while guidelines on restricting greenhouse gases could affect new plants as early as 2013.
Along the rolling hills of this tiny Ohio town -- population just over 5,100 -- campaign signs for judges, state legislators and county officials crowd the neat lawns. As the road curves toward the interstate, one banner overshadows them all: "End the war on coal. Fire Obama."
Barb Swan, who runs Swan's Sport Shop on West Main Street, is a registered Democrat and daughter of a coal miner. She won't be voting for Obama and she won't back Democratic Sen. Sherrod Brown, whom she contends puts the president's energy policies over the interests of his constituents.
"If you have a district that's coal, you fight for coal," argued the 67-year-old Swan.
Obama's moves on clean air and fossil fuels have complicated the lives of Democrats in coal-rich states that count on mining for jobs and economic growth, with incumbents and candidates adopting drastically different strategies to ensure their own political survival.
In West Virginia, where the president is wildly unpopular, Sen. Joe Manchin boasts about his unyielding opposition to the EPA and his confrontations with the administration. In his latest campaign ad, Manchin -- rifle in hand -- alludes to a previous commercial in which he shoots Obama's bill to cap greenhouse gases from coal-burning power plants. The senator says the state has enough coal and natural gas to provide energy and jobs for decades, and "I'll take on anyone who tries to stop us."
In Republican-leaning Indiana, Democratic Senate candidate Joe Donnelly ignored Obama's objections and embraced a House GOP bill to undo the EPA rules. In swing state Ohio, Brown espouses an all-of-the-above energy policy similar to Obama's and dismisses claims of a "war on coal" as Republican talking points.
The White House, for its part, insists that the criticism of its record on coal is unfounded.
"The president has made clear that coal has an important role to play in our energy economy today and it will in the future, which is why this administration has worked to make sure that moving forward we can continue to rely on a broad range of domestic energy sources from oil and gas, to wind and solar, to nuclear, as well as clean coal," said Clark Stevens, a White House spokesman.
The administration points to a 31 percent increase in coal exports and greater flexibility in enforcing the new standards. The economic prospects for coal, Stevens said, "reflect the independent, financial decisions that utilities are making in response to the increase in cheap, abundant natural gas."
Coal's woes do extend far beyond the new EPA rules.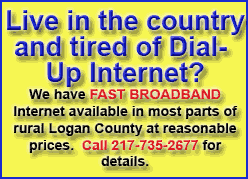 Natural gas is plentiful, less expensive and more environmentally friendly. A rush is on in the same Appalachian towns where coal has been king to claim natural gas mineral rights in the region's Marcellus and Utica shale reserves. Out-of-town lawyers have descended upon the courthouse in the Belmont County seat to pour over decades-old deeds and titles, some dating to the late 1800s, as they figure out which families should get checks.
"The hallways are filled," said Kent Moore, the former Republican Party chairman in Belmont. "They're moving from one county to another."
In 2011, U.S. production of natural gas surpassed coal production for the first time in 20 years, according to the government's Energy Information Administration.
China's economic slowdown and the diminishing demand for the top-grade coal to make steel has affected coal in the eastern United States. Other countries, such as Brazil, are moving ahead with their production.
"It's a perfect storm of bad things that can happen," said Carol L. Raulston, a spokeswoman for the National Mining Association.
But listen to an Obama campaign ad on country radio in eastern Ohio, and coal and natural gas are doing just fine. The spot says coal production is up 7 percent and coal jobs have increased 10 percent during Obama's tenure. Natural gas production is at an all-time high.
His campaign contends that Obama would be better for coal than rival Mitt Romney, and the commercial highlights the Republican saying in 2003 that he wouldn't back a coal-fired plant "that kills people."
Romney accuses Obama of imposing regulations that would "bankrupt" the coal industry. He promises that the United States will become energy independent by 2020 through more aggressive exploitation of domestic oil, gas, coal and other natural resources. The Republican also vows to pursue measured reforms of environmental laws and regulations without impeding jobs or industries.
Anti-Obama commercials on the radio in Ohio use the president's 2008 remark that if someone wants to build a coal-powered plant, they can go ahead, but "it's just that it will bankrupt them." The tagline says "let's cap Obama and trade him for Mitt Romney."
The United Mine Workers of America, which endorsed Franklin D. Roosevelt in 1936, John F. Kennedy in 1960 and Obama in 2008, has declined to back a presidential candidate this year, saying it doesn't see either Obama or Romney offering the best opportunities for its members.

___
For Manchin, support for coal is personal, business and political commonsense.
In the early morning of Nov. 20, 1968, an explosion at the Mountaineer Coal Co. mine in Farmington, W.Va., killed 78 miners. Among the dead were Manchin's uncle, John Gouzd, and high school friends.