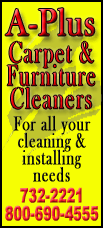 Francisco Illarramendi (EE'-yah-rah-mehn-dee) is awaiting sentencing after pleading guilty last year to fraud and conspiracy to obstruct justice in a scheme to conceal huge losses. A pension fund for Venezuela's state oil workers was his biggest investor.
Illarramendi said in a court filing Thursday that federal prosecutors told him the court-appointed receiver indicated losses could total $600 million, although the government has told him only that the losses exceed $200 million.
The receiver, New York attorney John Carney, did not immediately respond to messages seeking comment.
Illarramendi is under house arrest in New Canaan, Conn., ahead of sentencing scheduled for Oct. 30.