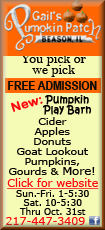 Speaking to reporters and later to analysts, he acknowledged being irritated by a report that his finance chief might switch jobs and quickly turned away a question about bonuses for himself and his employees.
When UBS analyst Brennan Hawken asked whether the bank would approach its conversations with the Federal Reserve differently after the surprise trading loss it revealed in the second quarter, Dimon's answer was quick.
"Look, it's obvious that we had a gap in the armor here. Like I said, an arrow went right through that gap," the CEO said. "But other than that gap, we think we have pretty damn good controls."
Dimon, 56, has long been known as an outspoken leader. As public and government scrutiny of the banking industry has increased, some CEOs have tried to stay under the radar. But Dimon has been unafraid to criticize the government for new regulations that he sees as overwrought.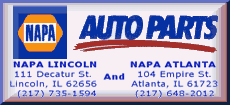 He has reason to be confident: JPMorgan Chase had a blockbuster third quarter, raking in a record $5.3 billion profit that far exceeded the expectations of Wall Street analysts.
The bank increased revenue, with a surge in mortgage refinancing, investment banking fees and credit card use. It also trimmed expenses and set aside less money for potential problem loans, a sign that the bank's lending portfolio is healthier.
"We've got a great company," Dimon said, citing "huge cash flows" and "huge capability."
He was less enthusiastic when Hawken, the UBS analyst, asked about a report in The Wall Street Journal that Doug Braunstein might step down as chief financial officer.
"Obviously," he said, "I find it hugely irritating that people yapped to the press like that."
On a separate conference call with reporters, Dimon chastised one as "really impolite" for asking a question that Dimon said executives had already answered three times.
Dimon declined to answer another reporter's question about what the board of directors might decide about his own pay this year. Some had speculated it would be cut because of the trading scandal.
"I would never tell you what our board of directors does, OK?" Dimon said.