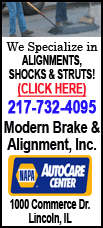 THE SPARK: Late Thursday, AMD said third-quarter revenue will fall about 10 percent from the second quarter because of the sagging PC market. The Sunnyvale, Calif., company had said previously that it expected revenue would fall 1 percent, plus or minus 3 percent
THE ANALYSIS: AMD is Intel's only real competitor in processing chips for PCs, but only has about 20 percent of the market and has had a hard time keeping up with the bigger company's technological advances. AMD also makes graphics chips that go into high-end PCs.
Analysts said they were unsurprised by the drop in sales. Two research firms, Gartner and IDC, had said Wednesday that PC sales fell more than 8 percent this quarter from a year ago, as shoppers appeared to hold off for the launch of Windows 8 on Oct. 26, and steered more of their electronics dollars toward smartphones and tablets.

Analyst Betsy Van Hees at Wedbush Morgan said AMD's projected drop in gross profit margin was surprising. She cut her earnings forecast for the third quarter from a profit of 1 cent per share to a loss of 21 cents per share.
Intel warned a month ago that its third-quarter sales would be lower than expected.
AMD is set to report full third-quarter results on Thursday. Intel reports on Tuesday.