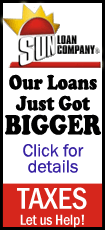 The probe covers nearly 88,000 Pilots from the 2005 model year. Investigators will determine if the problem is bad enough for Honda to recall the SUVs.
The Pilot is a big seller with families because of its space and reputation for quality.
Here are details of the government investigation:
THE PROBLEM:
The brakes can come on without drivers stepping on the pedal, the National Highway Traffic Safety Administration says in documents posted on its website Friday.
THE FIX:
None yet, but investigators are looking at problems with a computer-controlled system that stops the vehicle as fast as possible in emergency situations. Honda says it's cooperating with the investigation and starting its own probe.
INJURIES:
No crashes or injuries have been reported.