(Copy of questionnaire responses)
How many employees: 23
Website link:
How long have you been a Chamber member?
5+ years
I joined the Chamber because…
We believe in what it stands for.
Why did you decide to invest in Logan County?
Business was already located here.
What products and services do you offer to Logan County?
Designs, manufacture and delivery of corrugated boxes and packaging products.

What does the future of your business look like?
Promising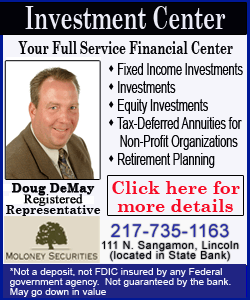 Three "Did you know?" facts about Heritage Packaging:
1. The company is now under its third different owners.
2. Heritage Packaging was started in 1977.
3. Heritage Packaging is a turnkey supplier of packaging. We offer design services, packaging supply products in addition to the manufacture of corrugated boxes
Contact person: Greg Basford, phone 217-735-4406
[Text copied from file received from the Lincoln/Logan County Chamber of Commerce]